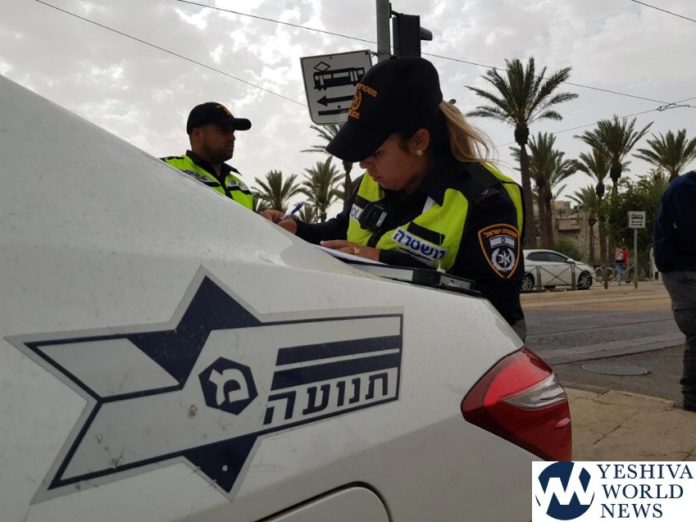 Over the course of the last weekend, traffic police across Israel undertook an operation to limit the amount of traffic accidents on roadways that have seen a rise in infractions of late. By utilizing creative ways of enforcement that included both overt and covert enforcement, traffic police issued more than 4,000 traffic tickets. 250 drivers were documented while they were committing illegal activity on the roadways. More than 1,000 driver were caught for speeding.
Some 600 drivers were caught using a cellphone while driving, an infraction that in Israel is accompanied with a 1,000 NIS ticket and numerous points against on the driver's license. 85 cars were impounded for 30 days due to serious infractions that risked the lives of those around them.
250 tickets were given to drivers of heavy vehicles such as trucks for violations and another 250 tickets were issued to motorcycle drivers.
Additionally 71 people were arrested for drunk driving. Thir cars were impounded for 30 days and their license was revoked for period of time to be determined later. In total, 135 licenses were revoked in Israel over the weekend.
(YWN Israel Desk – Jerusalem)