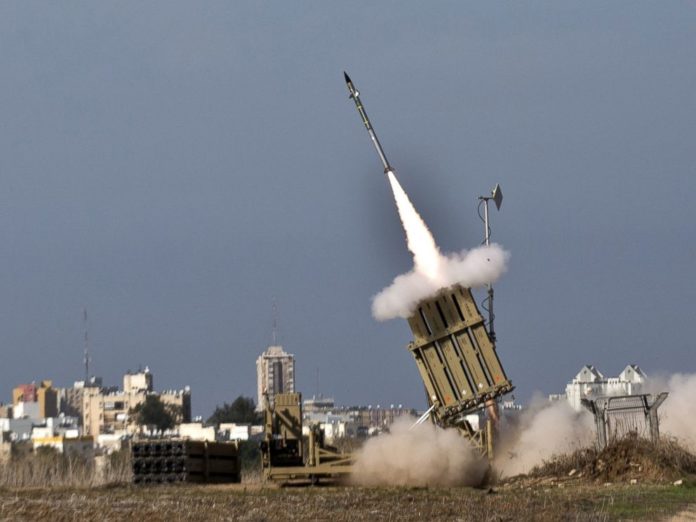 The red alert warning sirens sounded in southern Israel on Thursday after rockets were allegedly shot from the Gaza Strip at border-neighboring towns. A spokesperson for the IDF reported that no projectiles were fired at Israel from the Gaza Strip.
The sirens went off at 6:16PM, while hundreds of children and their parents gathered at a local community center in the southern city of Sderot, waiting for a concert. The sirens lead to widespread panic and the concert was canceled.
The sirens sounded in Sderot, Avim, Sapir College, Gavim, Erez, Nir Am, and Miflasim. Residents rushed for cover and a man and a woman sustained light injuries in their attempt to find shelter. EMS teams from Magen David Adom and United Hatzalah treated them for their injuries as w ell as numerous people for shock.
The Iron Dome defensive battery was activated and defensive rockets were launched to counter what was thought to be a rocket attack. The IDF, however, insists that no rockets were launched and the system experienced a false alarm that caused the battery to fire. The explosions heard by the residents in the area were the counter-fire rockets exploding in mid-air.
*****SIGN UP NOW —- GET YOUR NEWS IN RECORD TIME***** Make sure you are one of the more than 22,000 that signed up to YWN WhatsApp Status to receive news in live time. Click this link – or send a message to 1-888-4-YW-NEWS (888-499-6397) – to see our status posts*****
(YWN Israel Desk – Jerusalem)