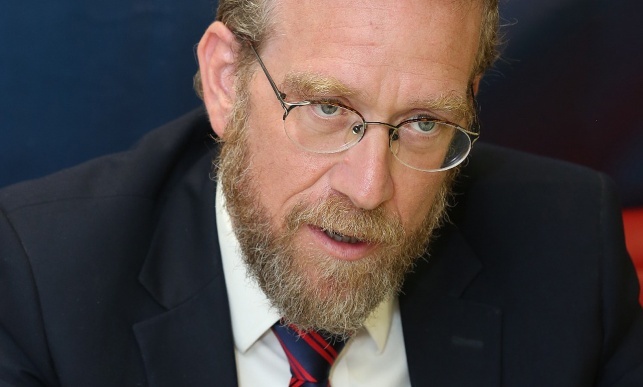 With efforts underway to form a coalition government following the election for 22nd Knesset, it is clear the chareidi parties grew in numbers but the right-wing/chareidi bloc diminished in size; and clearly, the Blue & White party headed by MK Benny Gantz holds an advantage.
MK (Yahadut Hatorah) Yitzchak Pindrus was interviewed by Kikar Shabbos News, and he explained the chareidim grew in the April 2019 election by 45,000 votes, and since then, just a few months later, the chareidi party grew by an additional 20,000 votes. He feels the reason is the fact that 'religion and state' was one of the crucial matters that was dependent on the election outcome. This prompted the frum community to close ranks and realize the significance of their vote.
Pindrus explained that following the call of HaGaon HaRav Chaim Kanievsky Shlita regarding the requirement to vote, the tzibur came out, and in many cases, people flew back to Israel just to vote.
Pindrus points out that the coming two months will be difficult, the time period during which efforts will continue to establish a coalition government. He adds that based on the election, the tzibur is close to 600,000 strong, but nevertheless, is still the target of ongoing discrimination.
Pindrus highlights that any and all decisions will be made by Gedolei Torah, adding he personally fears Yair Lapid will be prime minister.
(YWN Israel Desk – Jerusalem)