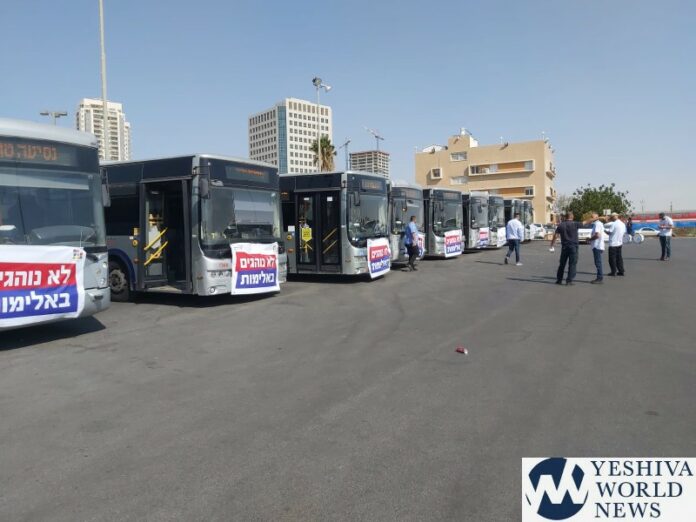 Bus drivers employed by Dan in Be'er Sheva participated in a bus convoy protest in the southern city following a shooting incident last week.
Drivers working for 'Dan Be'er Sheva' on Monday held a bus convoy protest backed by the nation's union representing bus drivers nationwide.
On the night between Monday and Tuesday last week, gunfire was directed at a Dan Company bus driving on the number 11 line. There were passengers on the bus when the gunfire took place. B'chasdei Hashem no one was killed or wounded. Dan officials filed a complaint with police.
In response, drivers decided to hold a protest convoy of buses on Monday beginning at noon from the city's central bus station. The convoy reached City Hall at about 12:30PM in the hope of Be'er Sheva Mayor Rubik Danilovich would come out to meet and speak with them.
(YWN Israel Desk – Jerusalem)