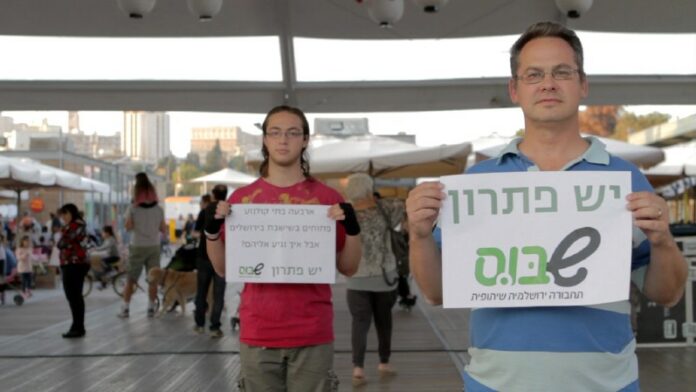 It appears the initiative named 'Shabus' to provide limited bus service to residents on Shabbos R"L has failed in Yerushalayim and as a result, the service is being halted. The service was launched to bring people to and from beaches and entertainment centers on Shabbos.
According to a Kikar Shabbos report, the initiative failed in Jerusalem as well as in other cities and therefore, it is being halted in the capital. The other cities offering the service include Ashdod, Rishon L'Tzion and Tel Aviv.
There are only two trips, one going and one coming and vans and minibuses are used, not buses due to the lack of response.
In Jerusalem, the request for the Chilul Shabbos service is so minimum that it has been decided to halt the service.
According to the report, the notices received by those operating the service simply states "the service is being temporarily halted" until the organization running the service holds a gathering in Jerusalem, which is set to take place on Shabbos, November 30, 2019. At that time, they hope to design a new route for the service in the capital. "The service in Ashdod, Rishon L'Tzion and Tel Aviv continues" the notice concludes.
The organization, which also funds the service, is now asking for donations to assist in financing it. It is a private initiative which is not funding by any government agency. Organizers also claim credit for the Shabbos public transportation in some Gush Dan areas on Shabbos.
The organizers also point out that if the secular residents of Jerusalem left the city, numbering 200,000, adding 45,000 students, and the Arab residents and the 'traditional residents' who travel on Shabbos, they would comprise one of the largest cities in the nation.
(YWN Israel Desk – Jerusalem)