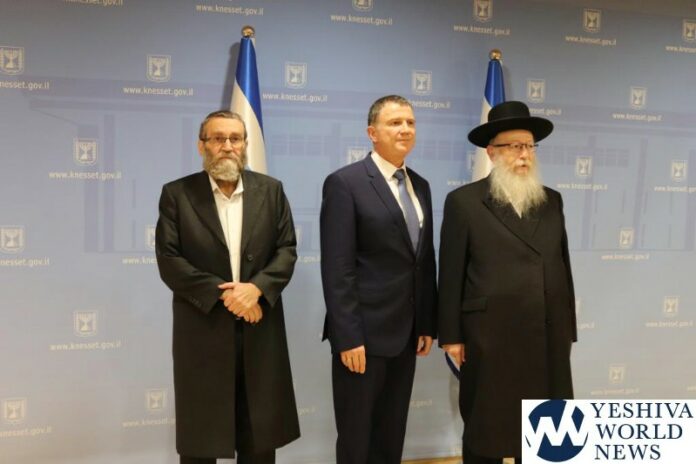 Seeking to fortify their position with Likud in the shadow of MK Avigdor Lieberman calling on the Likud and Blue & White parties to reach agreement, the chareidi parties signed to recommend Prime Minister Binyamin Netanyahu to form a coalition. Their recommendation falls during the end of the 21-day period during which every MK who can amass 61 signatures, may present the coalition to the president.
The chareidi parties signed a recommendation to President Reuven Rivlin, recommending Binyamin Netanyahu to form a coalition government.
Lieberman met in Knesset with Knesset Speaker Yuli Edelstein who is working hard to bring the sides together towards preventing elections for a third time in one year.
Kikar Shabbos News reported that the chareidi parties; Shas and Yahadut Hatorah, released a message that they will not be part of Lieberman's games.
Representatives of the chareidi parties met with Edelstein in Knesset Sunday afternoon as well as Edelstein is meeting with representatives of all possible coalition partners towards averting elections.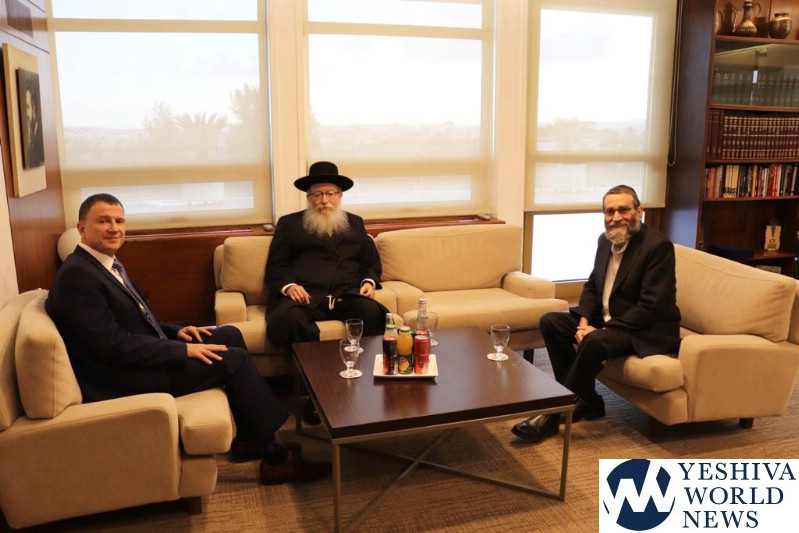 (YWN Israel Desk – Jerusalem)