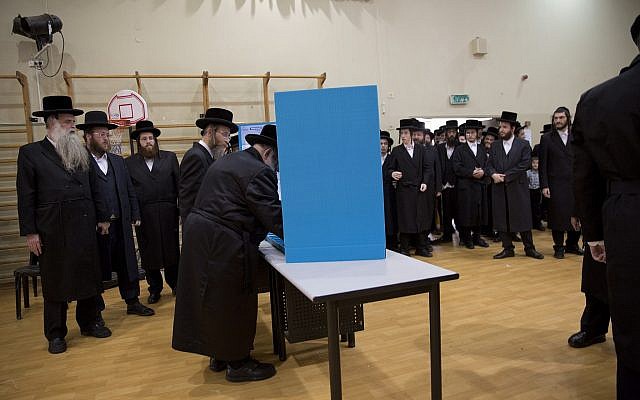 Israel's Central Election Committee is preparing for elections for the 23rd Knesset as such an eventuality appears increasingly likely with each passing day. Attorney Orly Addis, the director-general of the committee, confirmed that working meetings have already taken place.
It is now being reported that if the Knesset is going to be dissolved, this will occur on December 11, 2019 and elections are to take place 90 days from the time the Knesset is dissolved. That means elections should be March 3, 2020 or March 17, 2020, but due to the instability of the current political situation in Israel, the Israel Election Committee appears willing to comply with requests to move up the process as this will be the third Knesset election in a one-year period. Elections cannot be held on March 10, 2020 since it is Purim.
This being the case, negotiations between Likud and Blue & White are officially continuing, but in fact, it appears they have reached a dead end regarding the rotating slot of prime minister. At present, Benny Gantz insists he will serve for the first two years followed by PM Netanyahu or the new Likud leader. Netanyahu of course insists he will serve first but Gantz and his Blue & White party are unwilling to show flexibility on the matter.
(YWN Israel Desk – Jerusalem)