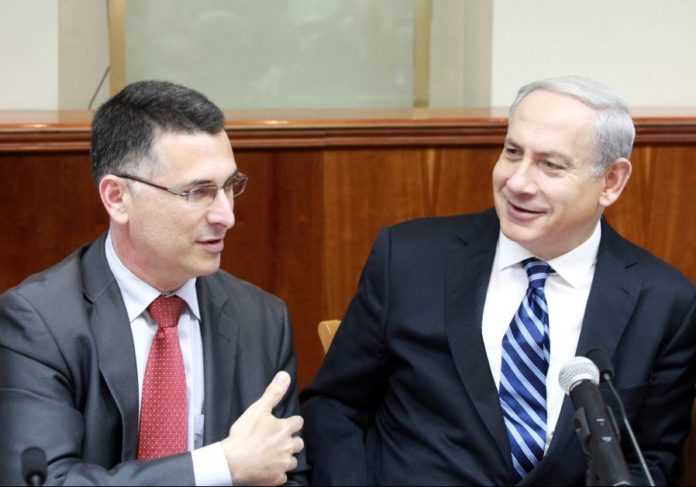 During an election rally in Netanya, Likud leadership candidate Gideon Saar announced that if elected as the new party leader, he will work to have Prime Minister Binyamin Netanyahu elected as Israel's next president. Saar added that even if Netanyahu declines the offer, he will work towards him becoming the next president.
Saar told Likud activists in Netanya on Monday night that if he emerges the winner in the upcoming party primaries, he will make good on the promise to work towards Netanyahu becoming the next president.
"This way, he can continue to serve the State of Israel around the world with his major political talents."
In July 2021, the term of the current president, Reuven Rivlin, will end, and there are already those who working to replace him, including Jewish Agency Chairman Isaac Herzog, Knesset Speaker Yuli Edelstein, and MK Amir Peretz.
The Likud primaries will take place on Thursday, and there are 120,000 eligible voters who will decide the leader of the party for the next four years.
(YWN Israel Desk – Jerusalem)