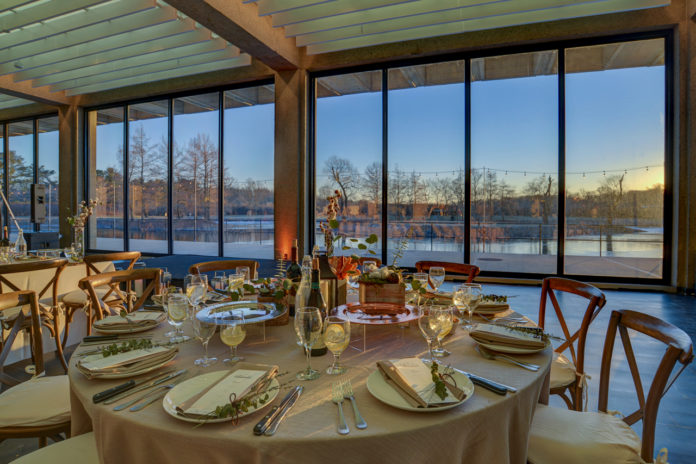 A brand new event space in Holmdel, NJ has just launched, and it is redefining the industry. Part of a two million square foot re-imagined location, the Bell Works event space was designed to be truly memorable and innovative.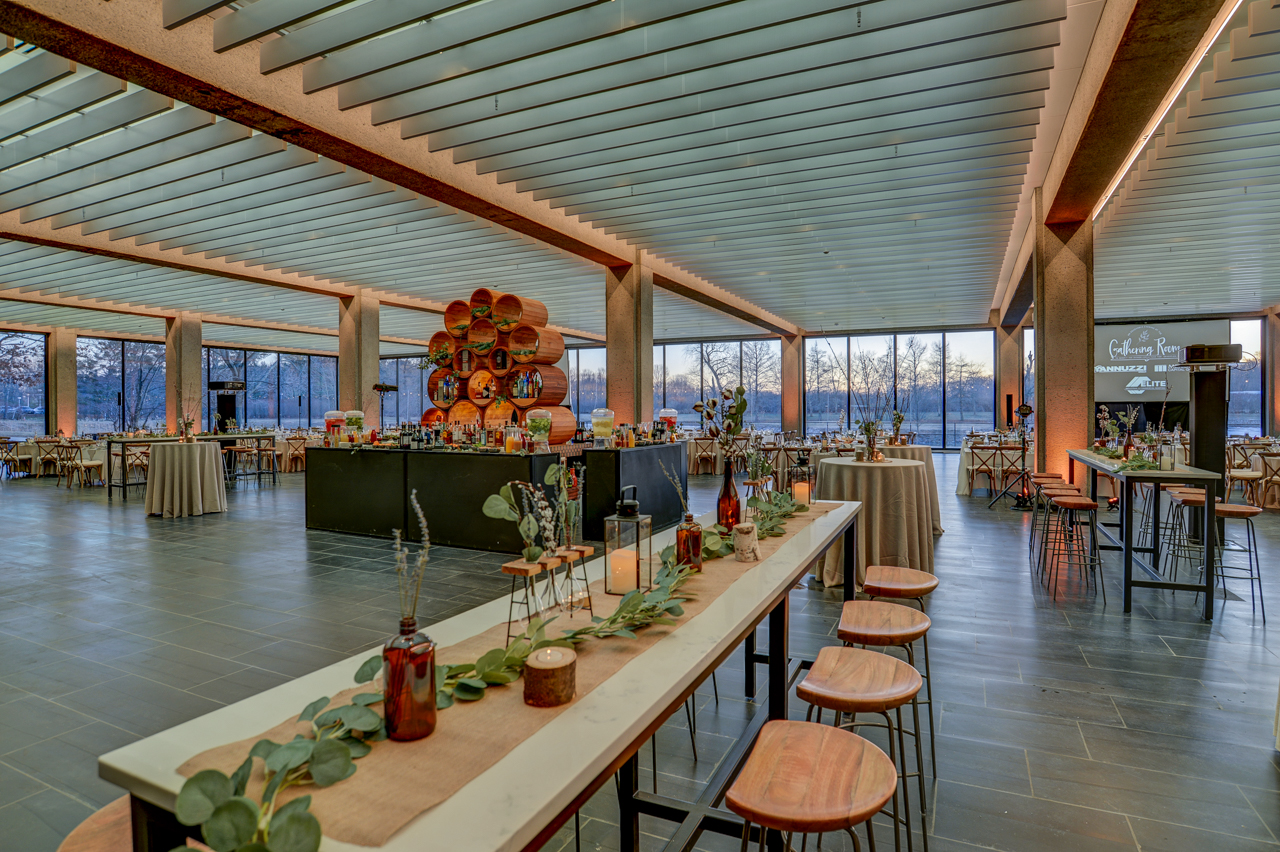 With a contemporary design and uniquely modern aesthetic, it delivers an experience that is distinctive in every way, delivering an unforgettable "wow" at every turn.
Bell Works is distinct for its breathtaking settings – a 14,000 foot ballroom with a floor-to-ceiling glass wall opening to magical park views overlooking  the water. It boasts a sophisticated modern design including exposed beams, tasteful industrial finishes, and urban-inspired artwork.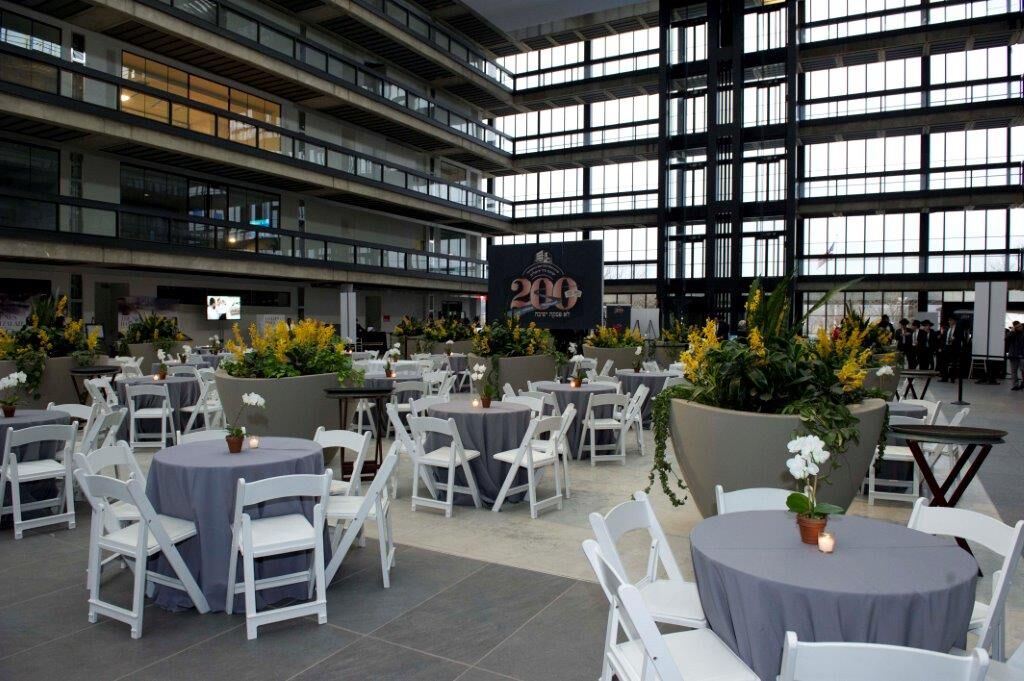 A vast outdoor space can be further customized for any type of event or ceremony, and serves as a breathtaking backdrop for an indoor event held at Bell Works.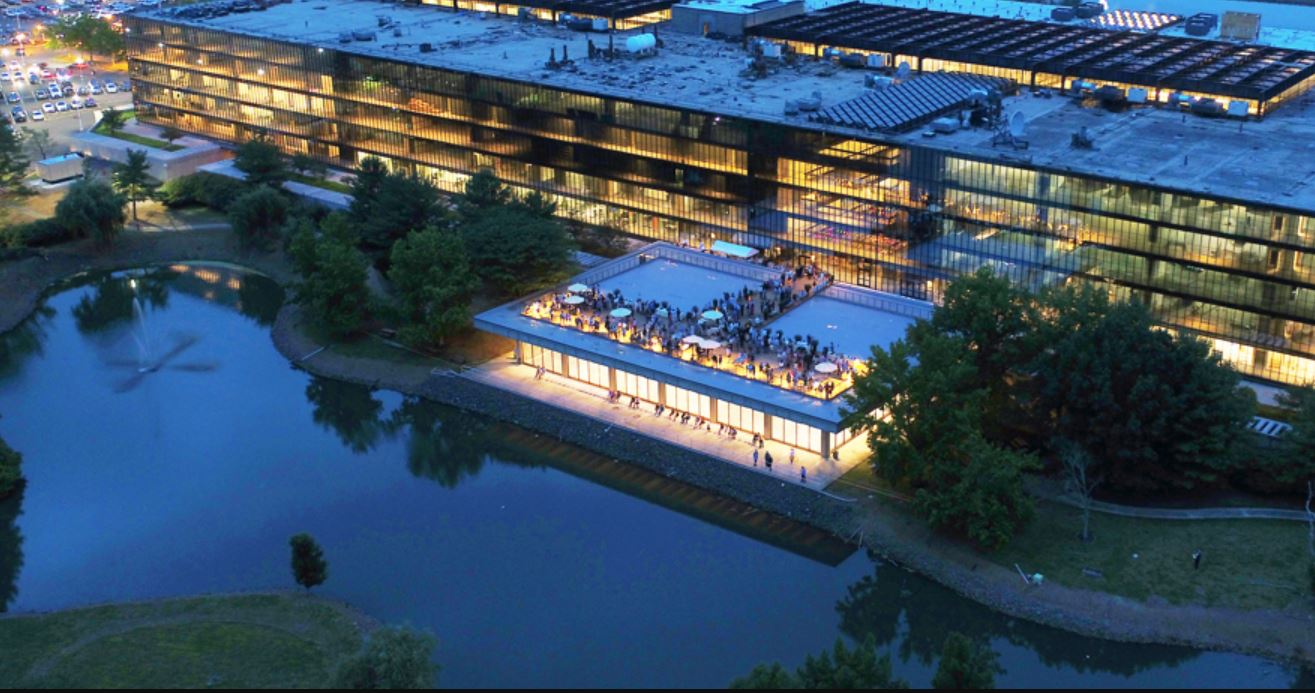 With a capacity of up to 6,000 guests and cutting edge audio-visual technology integrated through the space, Bell Works has everything you need to make your big day truly unforgettable.
Bell Works is your choice for a destination wedding that's just one hour southwest of New York, a destination defined by the design, not the journey.
Book your next special event today by emailing [email protected] or calling Michael: 347-554-1821