Last week, YWN published an alert from the CDC regarding an E. Coli outbreak linked to romaine lettuce. But now, one prominent Lakewood doctor is urging caution with cabbage too.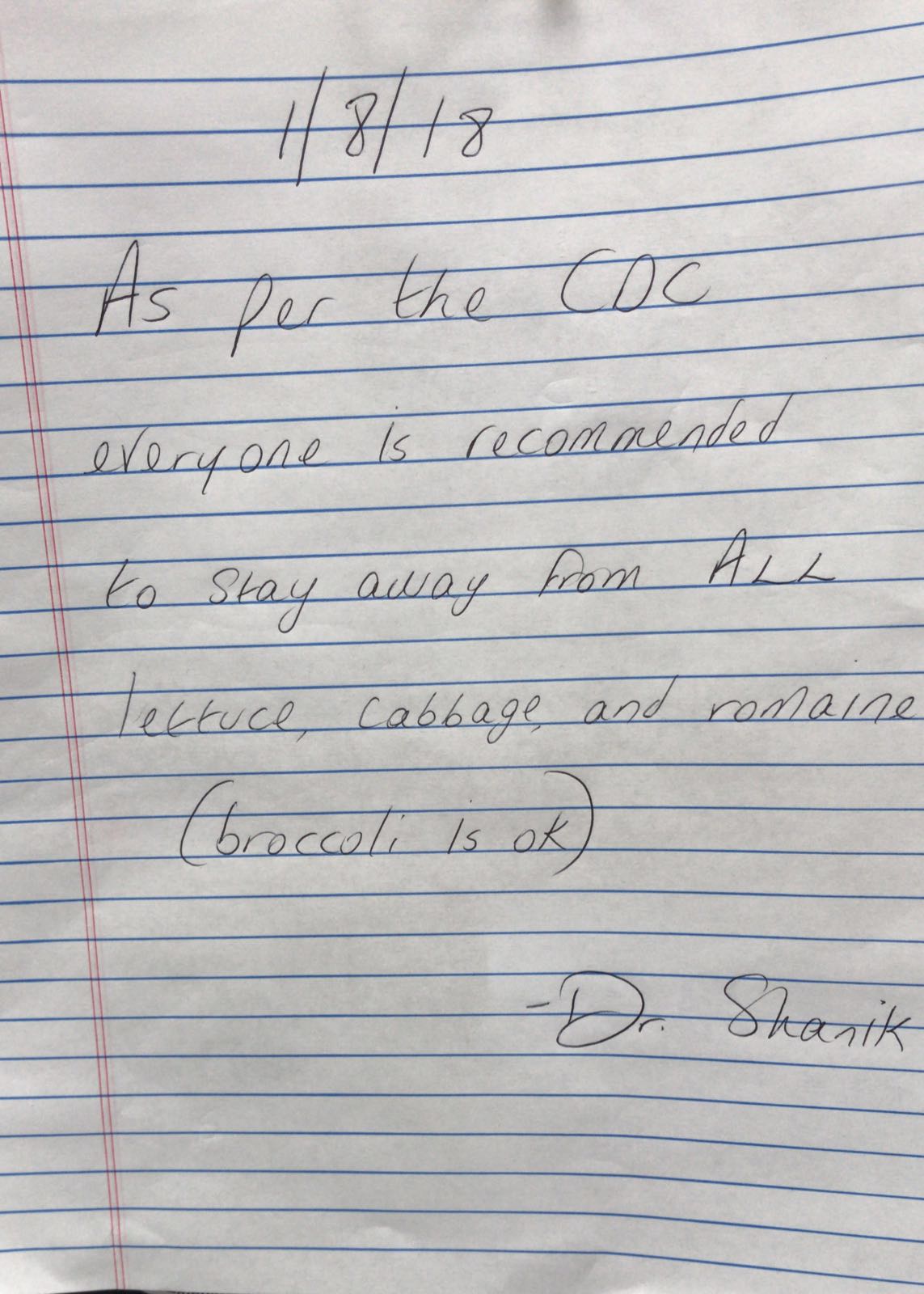 The Center for Disease Control, several states, and the U.S. Food and Drug Administration are investigating at least 17 cases of people sickened in 13 states: California (3), Connecticut (2), Illinois (1), Indiana (1), Michigan (1), Nebraska (1), New Hampshire (2), New York (1), Ohio (1), Pennsylvania (1), Virginia (1), Vermont (1) and Washington (1). The Illnesses started on November 15 and lasted through December 8, 2017.
The Public Health Agency of Canada reported 1 death and at least 40 sickened from a similar strain of e. coli.
The CDC has not definitively connected the outbreak to romaine. However, the type of E. coli making people ill resembles that linked to a similar outbreak in Canada, where the Public Health Agency identified romaine lettuce as the source.
Arizona and California produce about 90% of the lettuce and other leafy greens grown in the United States. The produce also comes from Mexico.
The CDC has said it is unable to recommend whether Americans should avoid lettuce, as it has not yet concluded their investigation.
The food-safety experts at Consumer Reports are advising consumers to avoid romaine all together and any products with romaine in them — such as salad blends and mixes — until the cause is found, identified and removed from store shelves.
Dr. Shanik recommended staying away from all types of lettuce and cabbage "until they can figure it out."
YWN has not been able to locate the source which Dr. Shanik used as basis for extending the CDC alert to cabbage.
(YWN World Headquarters – NYC)