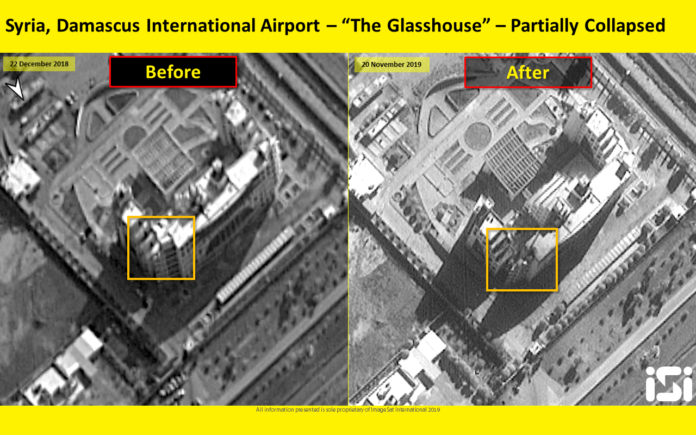 As part of the airstrikes carried out by the IDF on more than 20 targets inside Syria on Tuesday, night the headquarters of Iranian operations in the country, known as "The Glass House", was severely damaged.  More than half of the 20 targets struck on Tuesday were locations that belonged to, or were connected with, the leadership of the Iranian forces inside Syria.
An IDF Spokesperson issued a statement that said that more than half of the targets belonged to Iran's Revolutionary Guard.
The ImageSat International – ISI program captured a series of photos from the attack showing the top two levels of the building destroyed. According to the report, the Intelligence Division of The Iranian Quds worked out of these offices.
According to an article that appeared in the Daily Mail earlier this year, the "Glass House" had been avoided by Israel bombers who know the importance of the building. That taboo on bombing the Glass House has ended.
(YWN Israel Desk – Jerusalem)