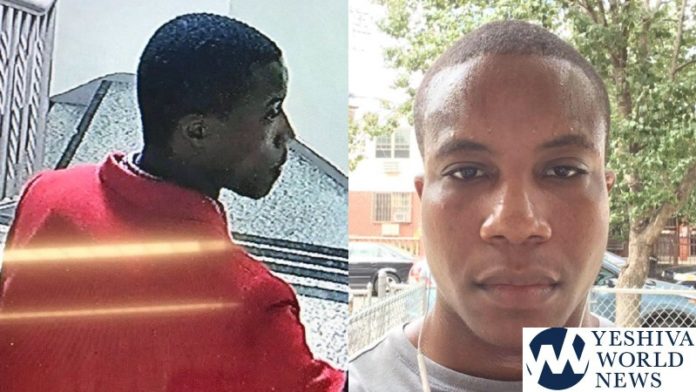 A man was arrested and charged with hate crimes Friday night after anti-Semitic messages were found in a Jewish temple in Brooklyn, police said.
James Polite, 26, was charged with four counts of criminal mischief in the fourth degree as a hate crime and making graffiti.
Graffiti was found on four floors of the Union Temple of Brooklyn on Thursday night, some of which said "Kill all Jews", "die Jew rats we are here," "Hitler," and "Jews better be ready," the NYPD reported.
He also is charged with setting several arson fires in Brooklyn's Williamsburg section, including at Jewish schools and synagogues.
Lee x Rodney area @FDNY on scene with multiple garbage fires, all in front of a shul, Neitra, Chareidim, Sharmash, and 555 Bedford, as per witnesses it's a male with a red hoodie who set it on. FD keeps on getting more locations. pic.twitter.com/33ejPHTgdk

— Williamsburg News (@WMSBG) November 2, 2018
New York City Mayor Bill de Blasio attended Shabbat services at the temple Friday night as a show of solidarity.
After the service, he told journalists the incident was a horrible act of hate and "deeply disturbing to all New Yorkers."
"But it is particularly painful for members of the Jewish community who feel very vulnerable right now, who feel under attack," de Blasio said.
New York Gov. Andrew Cuomo said he was directing the state's hate crime unit to investigate.
"The disgusting rhetoric and heinous violence in this nation has reached a fever pitch and is ripping at the fabric of America, and it must stop," he said. "In New York, we have forged community through chords of commonality and we will always stand together against hate and discrimination."
Polite was taken after his arrest to a hospital for a psychiatric evaluation, Lt. Paul Ng said. The suspect has not appeared in court.
The Daily Caller reports Polite was a volunteer on Barack Obama's first presidential campaign.
Former New York City Council speaker Christine Quinn said she knows the suspect. He had an internship with Quinn when she was on the council, according to a New York Times profile done last year on Polite.
She tweeted that she and others have tried to help him as he went though the foster care and mental health systems and he dealt with homelessness.
"The actions he is accused of break my heart and devastate all of us who tried to help him get on solid footing over the years. And while he has experienced hardship that most people can't ever imagine, his actions are inexcusable," she wrote.
The Times story said Polite worked for Quinn on initiatives to fight hate crimes, domestic violence and assault.
The article said Polite called his foster parents, Jenny Levison and Josh Waletzky, his second parents.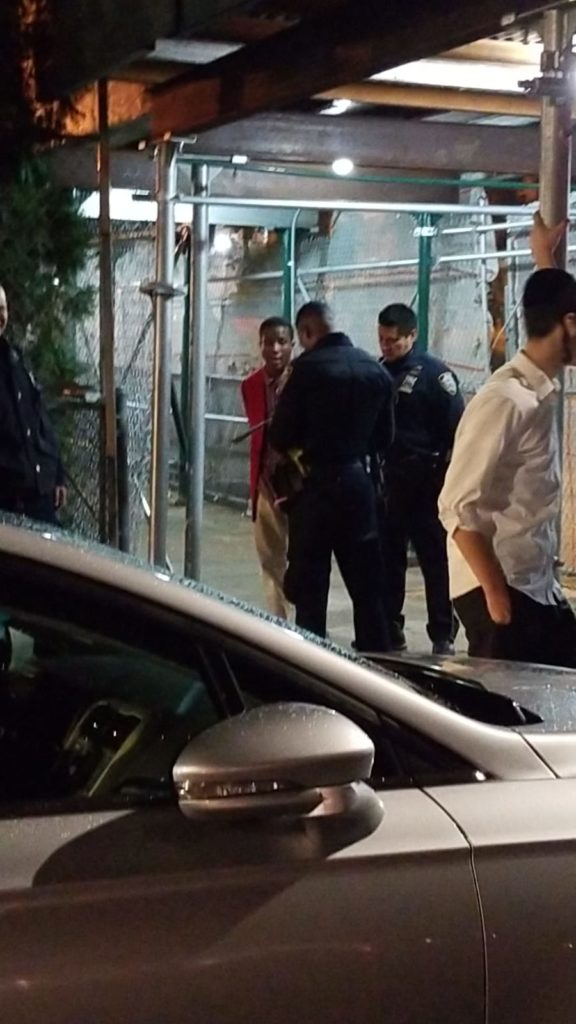 (YWN / AP)