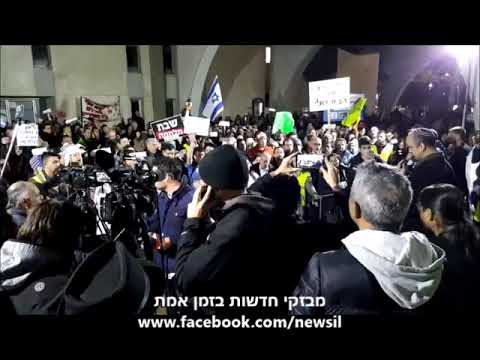 (VIDEO IN EXTENDED ARTICLE)
It would appear that Defense Minister Avigdor Lieberman's visit to Ashdod two weeks ago on a Shabbos accomplished its goal, to "give chizuk" to business owners wishing to be Mechalel Shabbos.
This past Shabbos, residents took to the streets to protest against efforts to compel businesses to shut their doors on Shabbos. This was also prompted by Mayor Yechiel Lasri announcing his office will continue enforcing the law, which includes the closure of businesses on Shabbos.
Lieberman and other Chilul Shabbos activists have stepped up their efforts following the passage of the Shabbos Law, which empowers the Minister of the Interior to order the closure of stores operating on Shabbos, even if the stores are doing so with permission from local City Hall. The only exception to this rule is Tel Aviv, since the High Court of Justice ruled on Tel Aviv prior to the passing of the law.
Since the law passed, Lieberman and others who share his beliefs that stores should be permitted to operate on Shabbos, have increased their efforts and vow to continue an unyielding battle against any and all efforts to shut businesses down on Shabbos against their will.
(YWN – Israel Desk, Jerusalem)