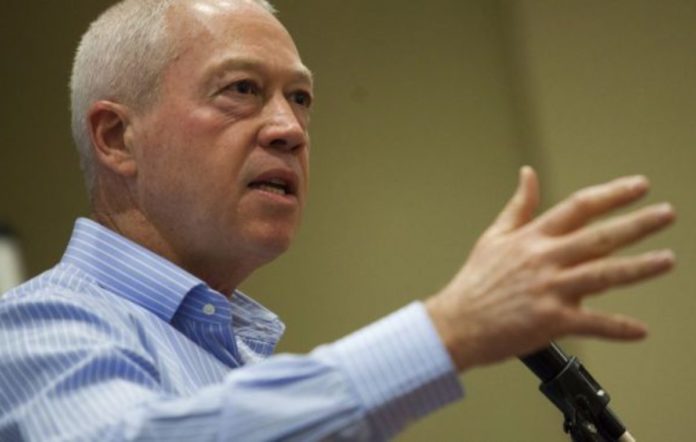 Housing Minister (Kulanu) Yoav Galant earlier this week met with heads of Yesha communities in a pre-Pesach l'chaim.
Maale Adumim Mayor Benny Kashriel praised the minister, citing he is one who knows and supports the settlement movement, one who makes a great deal of working visits, one who always has time for requests and has a strategic viewpoint which he used to guide him for the benefit of the state.
Yesha Council Chairman Chananel Dorani told the participants: "Minister Galant leads the Housing Ministry to important goals and objectives for the development of the State of Israel, the area of Yehuda, Shomron and the Jordan Valley is a suitable space for massive construction and dispersal of the population of the country.
"I am thankful for your consistent support for the settlement, for the ideal, but also for the actions," he said.
Minister of Housing and Construction Yoav Galant presented to the council heads the activities of the Ministry of Construction and Housing in recent years and said: "The Ministry of Construction and Housing, headed by me, has invested twice the budgets of the previous government in planning and development in Yehuda and Shomron."
Galant spoke of the strategic importance of keeping the Jordan Valley as well as continuing to build in all the areas, stating his office is working hard to promote and actualize programs to continue expanding.
Regarding the Jordan Valley, Galant said the development of the Jordan Valley and the overall security as is the case with Yehuda and Shomron. "Strategically speaking, the Jordan Valley is the eastern security zone of the State of Israel, the mountainous area is the holding area, and the Jerusalem-Ashdod-Hadera and Dan- Is the vital living space in which more than 5 million Israelis live. The areas of Yehuda and Shomron are not negotiable assets in the security perspective, and they are intended to serve the security of the state against threats from the east, some of which are expected and others unknown. We must continue to keep Yehuda, Shomron, and the Jordan Valley under full control and to strengthen settlement in these areas."
(YWN Israel Desk – Jerusalem)