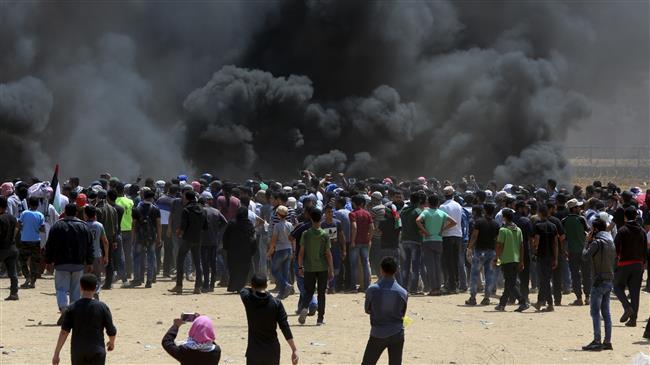 Monday, 29 Iyar, was an auspicious day for both Israel and the United States, as the latter opened its embassy in Jerusalem, moving it from Tel Aviv over two decades of waiting for the implementation of the US decision to do so. It was the courage and determination of the 45th President, Donald Trump, to finally implement the move rather than continue in the footsteps of his predecessors, signing a postponement twice annually.
Reports from Gaza state 59 Gazans were killed and 1,200 injured by the IDF as Hamas instructed tens of thousands of marchers to defy the Israeli border fence, despite warning by Israel such actions would be met with force. B'chasdei Hashem IDF soldiers escaped the day without harm.
The next challenge for security forces is Nakba Day and the protests associated with it. Naka, "tragedy" in Arabic, is the day observed by the Arab community on which the State of Israel was declared. The day will be celebrated on Tuesday, Rosh Chodesh Sivan, a day after the last Gaza violence.
Preparing for the day, Prime Minister Binyamin Netanyahu on Monday evening held security consultations with Defense Minister Avigdor Liberman, Public Security Minister Gilad Erdan, IDF Chief of Staff Lt.-General Gadi Eizenkott, Police Chief Roni Alshich, National Security Advisor Meir Ben-Shabbat, and Shin Bet Director Nadav Argaman.
The prime minister praised the performance of security forces on Monday, preventing any breach in the Gaza border. He announced that there is a sufficient number of troops to handle whatever Monday's violence will bring.
On Monday, an estimated 50,000 Gazans partook in the violence and it is to be determined if that number will increase on Tuesday.
(YWN Israel Desk – Jerusalem)