Israel announced on Tuesday that it had begun a military operation to expose and thwart offensive tunnels it said Hezbollah had been building across the Lebanese border.
The effort, called "Operation Northern Shield", was aimed at an unspecified number of tunnels in the area of Metula, said Lt. Col. Jonathan Conricus, spokesman for the Israel Defense Forces.
None of the tunnels were ready to be used, he said, and the army was neither asking civilians in the area to evacuate nor calling up reserves, though it declared an area around Metula, in the northernmost reaches of the Galilee panhandle, a closed military zone.
[EPIC FOOTAGE: IDF Surprises Hezbollah Terrorist Inside Tunnel; Netanyahu Addresses Nation]
"The digging of the cross-border attack tunnels that the IDF (Israel Defense Forces) has discovered, before the attack tunnels became operational and posed an imminent threat to the safety of Israeli civilians, constitutes a flagrant and severe violation of Israeli sovereignty," the military said.
It is also reported that during efforts near Kafr Kila, a terrorist tunnel leading to Southern Lebanon was discovered.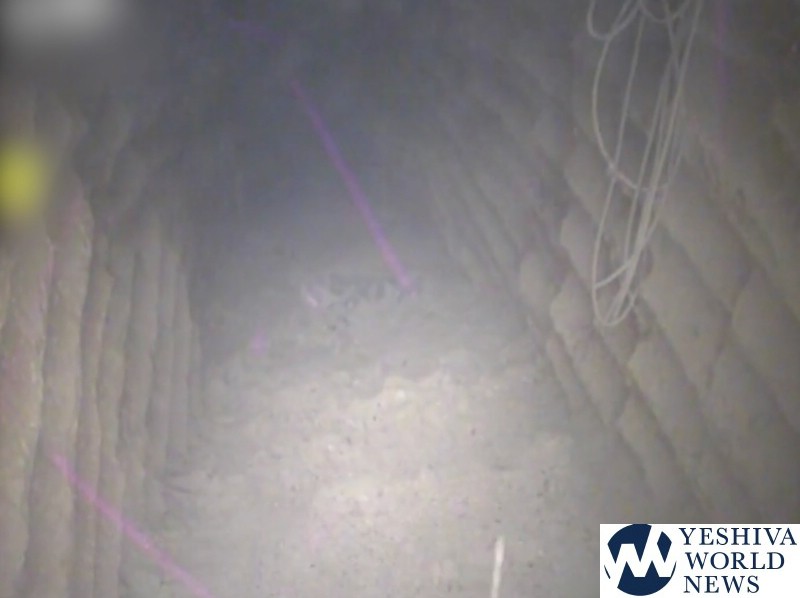 The military did not disclose how many tunnels snake into Israeli territory from Lebanon or reveal details of the operation, which it said could last for weeks. Reinforcements were sent to the border, and later Tuesday, the military said the first tunnel had been uncovered, running from a private home in the Lebanese village of Kfar Kela, and would be demolished.
Conricus said the tunnel, outfitted with electricity, a ventilation pipe and a communication cable, was about 200 meters (220 yards) long, at a depth of 25 meters (80 feet) and about 2 meters (6 feet) high.
The tunnel's exit point was found in a patch of farmland southwest of the pastoral Israeli border town of Metula, the military said.
"We see Hezbollah's activities as a flagrant and blatant violation of Israeli sovereignty" and U.N. resolutions, said Lt. Col. Jonathan Conricus, a military spokesman. "This activity is another example of the negative effects of Iranian entrenchment in the region."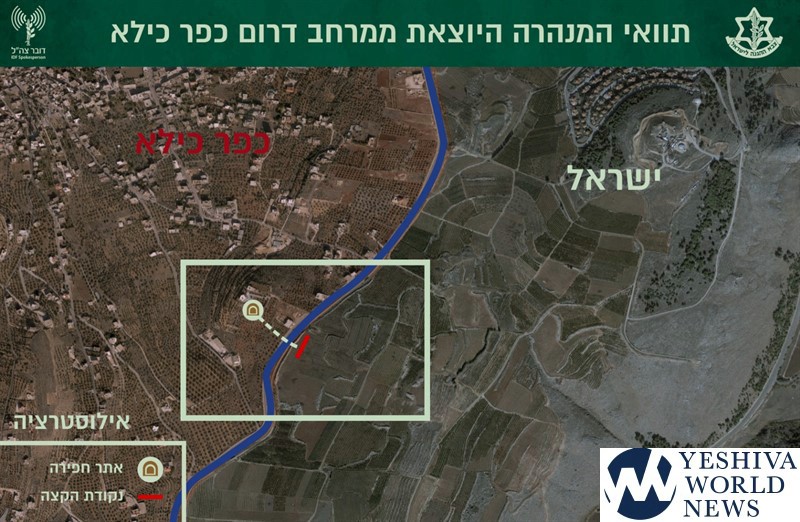 Lebanese troops and military intelligence agents, along with U.N. peacekeepers deployed in southern Lebanon, were observing the border Tuesday, a Lebanese military official said, speaking on condition of anonymity in line with regulations.
Israel has spent years dismantling a network of tunnels from the Gaza Strip into Israel, using several methods to destroy them and prevent them from being rebuilt.
Along its northern border, it has been using earthmovers and other large machinery to build a massive wall which it says is needed to protect civilians from Hezbollah attacks. While the barrier's construction has prompted complaints from the Lebanese army, Hezbollah has not responded — an indication it could remain restrained amid the new operation.
Israel gave no special orders to local residents, signaling that it too was not expecting an immediate response from Hezbollah.
Conricus said Hezbollah has been developing an offensive plan that would "shift the battleground into Israel."
"The surprise component of that plan was supposed to be tunnels that would allow infiltrators into Israel," he said.
He said a task force established in 2014 has been searching for potential Hezbollah tunnels for more than two years. He did not explain why the operation to uncover the tunnels started now.
Local residents told Israeli media they had been hearing digging noises for years and had reported their suspicions to the military.
The Israeli operation began hours after Prime Minister Benjamin Netanyahu made a surprise trip to Brussels to meet U.S. Secretary of State Mike Pompeo. Netanyahu's office said the two discussed "how we can together curb Iran's aggression in the region," including in Lebanon, and that the Israeli leader updated Pompeo on the operation.
"Whoever tries to attack the state of Israel will pay a heavy price," Netanyahu said in a statement.
There was no immediate comment from Hezbollah. Its Al-Manar TV quoted Israeli media reports on the operation.
We strongly support Israel's efforts to defend itself, and we call on Hizballah to halt all provocative behavior immediately and refrain from escalation and violence. We also call upon Iran and its proxies to stop their provocative and dangerous actions. We stand with Israel. https://t.co/CuGZ6sFzwK

— Jason D. Greenblatt (@jdgreenblatt45) December 4, 2018
While there have not been official statements from government leaders, Prime Minister/Defense Minister Binyamin Netanyahu is expected to brief his cabinet ministers on the operation on Tuesday evening.
BREAKING: We have just launched Operation Northern Shield to expose and neutralize cross-border attack tunnels dug by Hezbollah from #Lebanon to #Israel. #NorthernShield pic.twitter.com/HKgnbhn23I

— Israel Defense Forces (@IDF) December 4, 2018
An official from the so-called "Axis of Resistance" — a grouping led by Iran and made up of Syrian officials, Iraqi Shiite militias, Hezbollah and other groups — said Hezbollah fighters were "on high alert to confront any possible Israeli aggression." The official spoke on condition of anonymity because he was not authorized to discuss the group's military activities with the media.
The Lebanese military issued a statement saying the situation on the Lebanese side of the border is "calm and stable," adding that army units deployed in the area were carrying on with their usual missions in coordination with U.N. peacekeepers. "The army command is ready to confront any emergency," it said.
Malene Jensen, spokeswoman for the U.N. force in Lebanon known as UNIFIL, said the situation "remains calm."
National Security Adviser John Bolton said in a statement that the U.S. "strongly supports Israel's efforts to defend its sovereignty" and called on "Iran and all of its agents to stop their regional aggression and provocation, which pose an unacceptable threat to Israeli and regional security."
(YWN Israel Desk – Jerusalem)