A Palestinian terrorist killed an Israeli soldier and critically wounded two others on Sunday morning, before fleeing and setting off a massive manhunt.
IDF Lt. Col. Jonathan Conricus told the media that the terror spree unfolded at around 9:45AM when at least one terrorist arrived at Ariel Junction in the Shomron, stabbing an Israeli soldier and then taking his assault rifle. He then opened fire toward several passing vehicles, striking civilians.
Another car slowed to a stop and the attacker then boarded it and sped away towards the Gitai Avishar Junction where he fired at Israelis at a bus station. He then escaped into a near by Palestinian village (Burkin). The vehicle was found abandoned.
The Israeli killed in the attack has been identified as IDF Lt. Gal Keidan. The 19-year-old from the southern city of Beersheba was posthumously promoted to the rank of Staff Sergeant.
Kaidan will be laid to rest at the Beersheba military cemetery tomorrow at 11 a.m.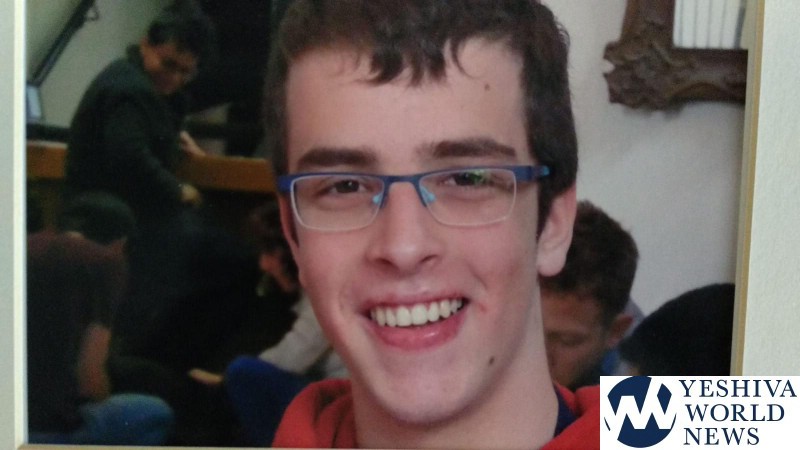 The IDF said a 20-year-old soldier was critically wounded at the bus station.
Rabbi Achiad Ettinger, a 47-year-old father of 12 from the Yishuv Eli, was critically wounded as he sat inside his vehicle. He is a well-known educational figure in the Dati Leumi sector, and serves as dean of the Oz V'Emunah hesder yeshiva in the Neve Sha'anan neighborhood of south Tel Aviv.
[TRAGIC UPDATE: Death Toll Climbs to Two in Ariel Attack With The Petira of Rav Achiad Ettinger HY"D]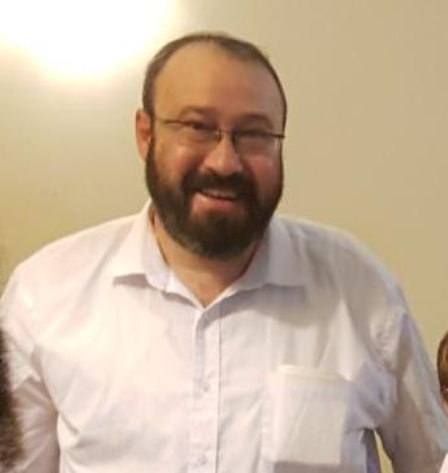 A Chesed Fund has been established to help Rav Ettinger's family through this difficult time. 
The wounded were treated on the scene before being evacuated to Beilinson Hospital in Petach Tikvah.
Conricus said Israeli troops have gathered at the entrance to Burkin to assist in the manhunt. He said it was unclear if the terrorist acted alone or with the assistance of others, and whether he belonged to any Palestinian terror group.
The operation is using the "Pressure Cooker" protocol, which in this case involves IDF payloaders, large armored vehicles, elite forces, the Oketz K9 unit, drones, and a chopper hovering overhead.
The terrorist is known to be armed, and obviously dangerous, and if he is found in a building, in line with the protocol, if he does not surrender, the forces will bring down the building on the terrorist.
Israeli Prime Minister Benjamin Netanyahu said the chase was ongoing and he was confident Israeli forces would apprehend those behind the attack and "bring them to justice as we have in all previous cases."
Guy Heller of News13 reports that Palestinians have put out a call to dismantle and destroy all area surveillance cameras, so that cannot be used to assist the Shin Bet.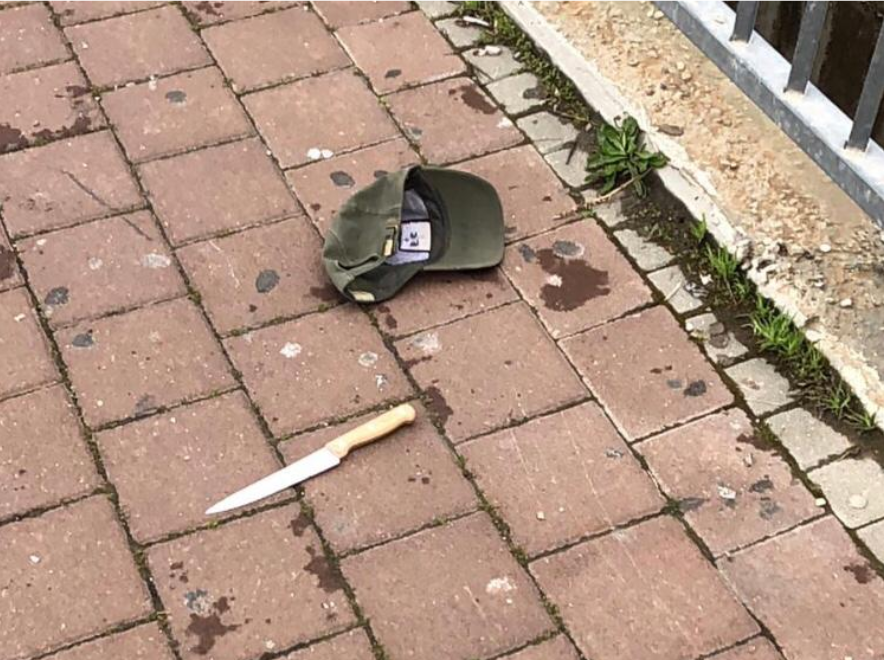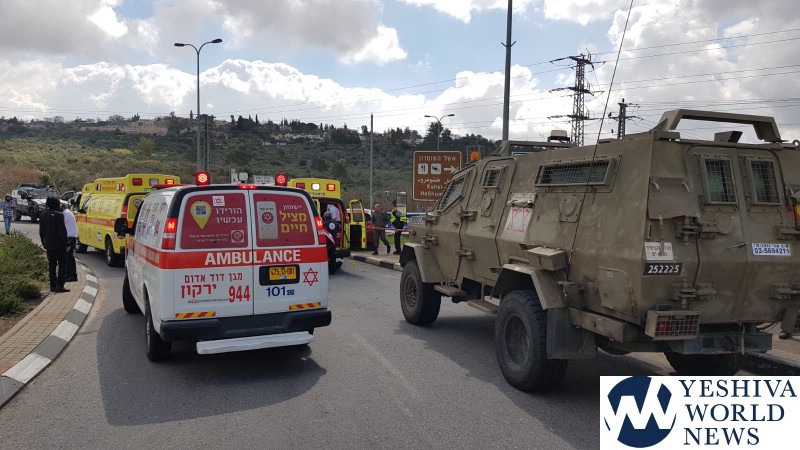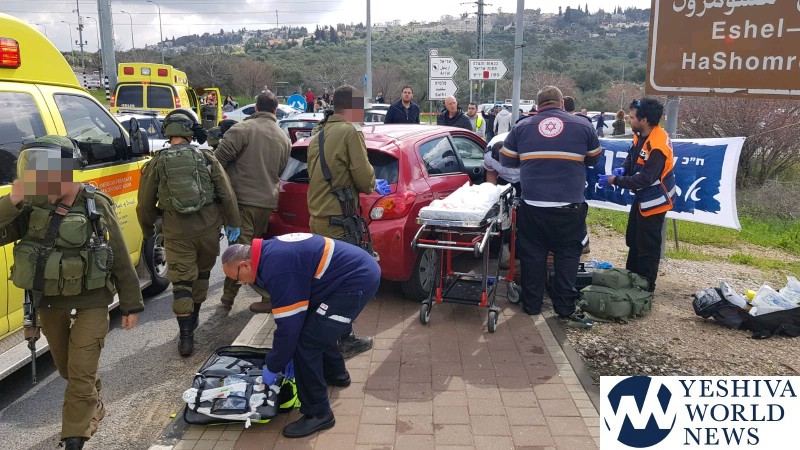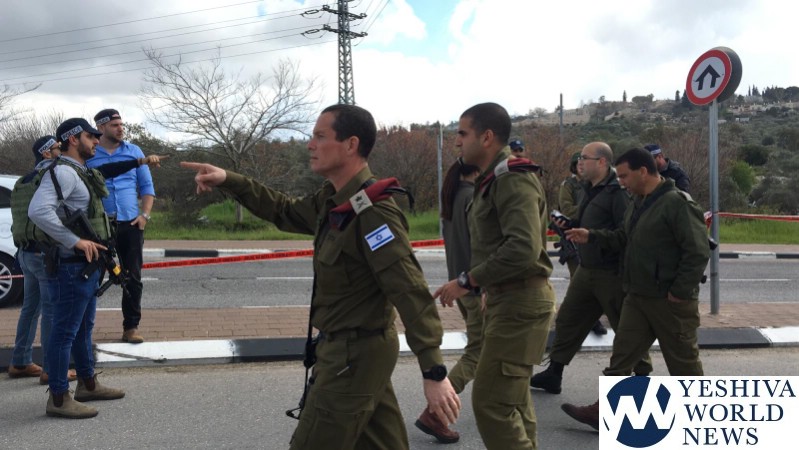 Dr. Ram Sagi of Beilinson Hospital reports that both victims have received initial life-saving surgical intervention and remain in "very serious life-threatening condition" in an intensive care unit.
MDA Paramedic Daniel Weissberg explains the scene and his treatment of the older victim, who is reported to be 35-year-old, listed in "very serious" condition at Beilinson Hospital in Petach Tikvah. He sustained thoracic and abdominal injuries and a medical team is working to save his life at this time.
MDA EMT Hananel Hess recalls: "I happened to be passing by Ariel Junction with the car I use to teach driving lessons, when I happened upon great commotion at the Ariel Junction. I saw soldiers running and heard gunshots. I understood that this was out of the ordinary and I requested that MDA teams respond. Once the shooting stopped, I exited my vehicle and I saw an approximately 20-year-old patient lying unconscious on the ground with gunshot wounds to his upper body. We assessed him and found him to be in critical condition."
The mayor of Ariel, Eliyahu Shaviro, tells of the attack and states "we are here to stay and continue building", sending his wishes of support to the wounded and the families.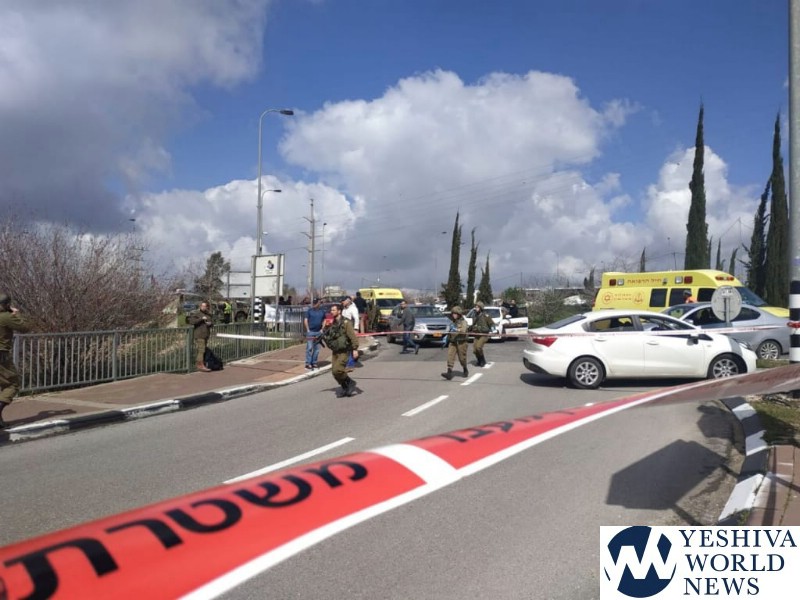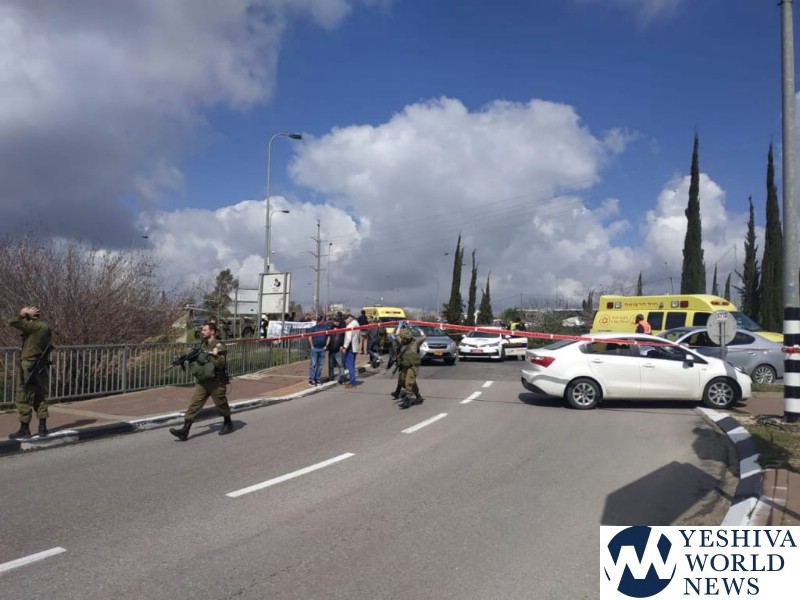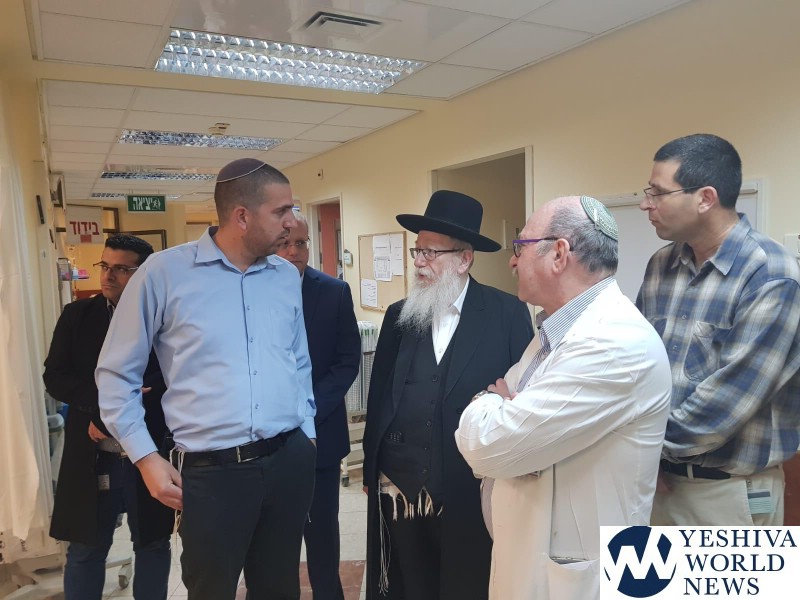 19-year-old IDF soldier, Staff Sgt. Gal Keidan, was killed when a terrorist stabbed him this morning. It was the first of two attacks carried out by the terrorist.

May his memory be a blessing. pic.twitter.com/eNDo1gJmJd

— Israel Defense Forces (@IDF) March 17, 2019
(YWN Israel Desk – Jerusalem/Photo Credit: צילום בלב החדשות)