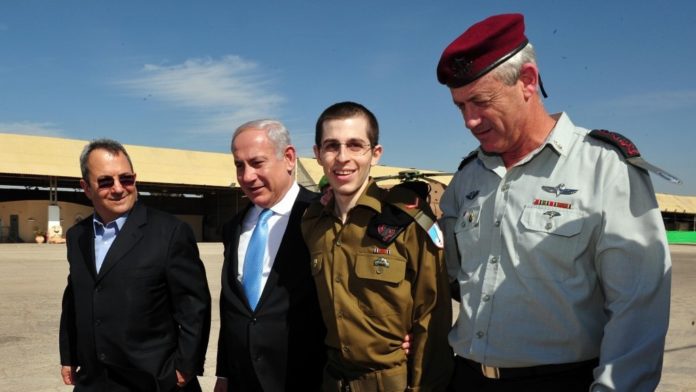 Following a request by the human rights organization B'tzalmo ('בצלמו'), under the Freedom of Information Act, to know how many terrorists released from the Gilad Shalit deal have returned to the cycle of terror, the IDF Spokesperson's Office reveals that more than 15 percent of those released returned to their original occupation and have been imprisoned again. This includes the murders of ten Israelis as well.
As noted, the terrorists released in the Shalit deal in 2011 signed a commitment, inter alia, to refrain from committing any offense punishable by three months or more, or from carrying out any act that harms the security of the State of Israel or residents of the area.
According to the IDF statistics, 100 terrorists released in the deal have since committed "security offenses" and arrested, tried and imprisoned again.
In 2011, an agreement was reached between Israel and Hamas in which Israel released 1,027 terrorists, including 280 sentenced to life imprisonment, for the release of captive IDF soldier Gilad Shalit. The terrorists released in the exchange were collectively responsible for the killing of 569 Israelis.
(YWN Israel Desk – Jerusalem)