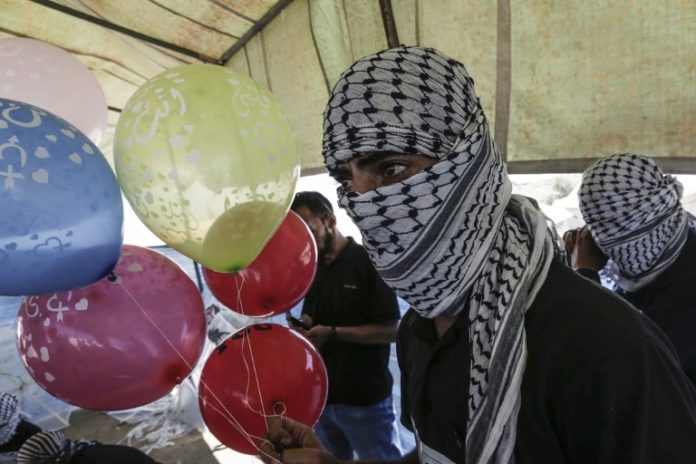 Terrorists from Hamas and Islamic Jihad launched a fleet of incendiary balloons at Israel on one of the hottest days of the year thus far. Many of the balloons landed in Israel and sparked 11 fires that blazed through fields and open spaces in the Gaza periphery.
Among the fields burned were numerous grain fields, whose grain is now undergoing the harvesting process.
Firefighters from around the area as well as security officials and private citizens from the nearby towns rushed to the fires and began the task of putting them out. The fires spread quickly and widely due to the dryness of the fields and the heat of the day.
While seven of the fires occurred in the Eshkol region, the biggest of the 11 took place in the Sedot Negev region, where one fire burned through 50 dunams of fields before being brought to a halt.
(YWN Israel Desk – Jerusalem)