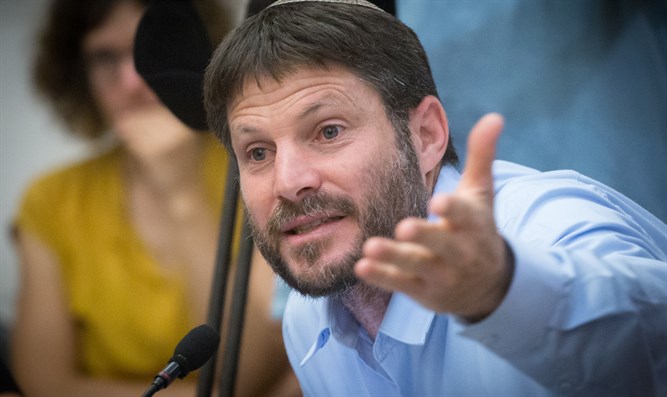 Two days after he was censured by Prime Minister Binyamin Netanyahu and his public apology to the Prime Minister, Transportation Minister Betzalel Smotrich is at it again, attacking PM Netanyahu on Wednesday. In his latest attack, Smotrich announced that a vote for Netanyahu is a vote for the left-wing.
Smotrich on Wednesday was responding to a news report that in a closed campaign strategy meeting, Mr. Netanyahu explained the campaign should be against the chairwoman of the URWP, Ayelet Shaked, who he accuses will not recommend him to receive the mandate to form a coalition after the election.
Smotrich tweeted, "Netanyahu's new strategy is tantamount to blowing up the right-wing's armored personnel carrier, showing he is discouraged by the establishment of a right-wing government and he will form a left-wing government after the election".
(YWN Israel Desk – Jerusalem)