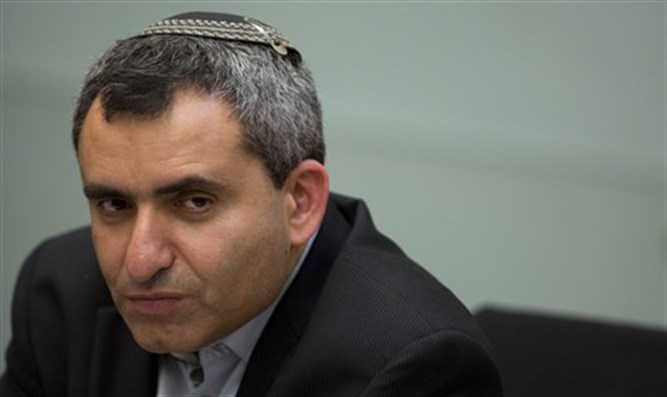 Minister (Likud) Ze'ev Elkin, who is a member of the party's coalition negotiating team, called the latest announced demands by the chairman of Yisrael Beitenu, MK Avigdor Lieberman, "illogical".
Speaking with Channel12 TV News on motzei Shabbos, Lieberman announced the sides must compromise towards establishing a coalition. He stated that if the leaders of the two largest parties, Prime Minister Binyamin Netanyahu or MK Benny Gantz refuse to compromise, he will back the other party.
Lieberman called for the establishment of a unity coalition including Likud and Blue & White and called on Netanyahu to ditch the chareidi and dati leumi parties, which the prime minister indicated he is not going to do.
Elkin correctly explained that the Shas and Yahadut Hatorah parties have a combined 16 seats, which is double Yisrael Beitenu's eight seats. He added that until two weeks ago, Lieberman was unwilling to sit in a coalition with the Arab parties but suddenly, this has changed.
(YWN Israel Desk – Jerusalem)