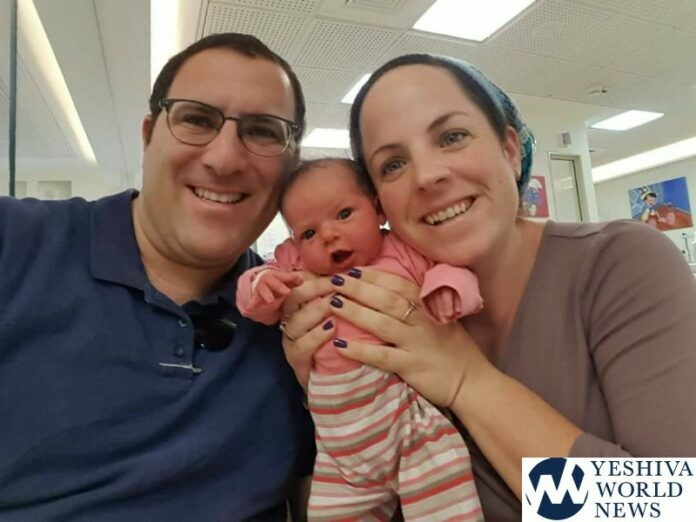 On Sunday morning, officials in Shaare Zedek Hospital in Jerusalem provided an update on the condition of Ephraim and Itai Rimmel, whose wife and daughter Mrs. Tzipi Rimmel A"H, 35, and her daughter, Noa Rachel A"H, 3 weeks old were killed in a horrific crash.
B'chasdei Hashem, there has been a significant improvement over the weekend in Ephraim's, 40, condition after a complicated surgery on his back. Ephraim has regained consciousness and his condition is listed as stable, as he remains in an intensive care unit.
Itai, 10, however remains critical, in a medically induced coma in a pediatric ICU.
An Arab driver smashed into the Rimmel's vehicle in Jerusalem at the beginning of December, in the area of Givat Ze'ev Junction.
It has since been learned that 18-year-old Taiq Kurd was testing out his new car when the accident occurred. He faces charges of negligent manslaughter.
(YWN Israel Desk – Jerusalem)