A building has collapsed on Avenue P and East 5th Street in Flatbush, after an out-of-control vehicle slammed into it on Monday night.
The incident prompted a massive response from Hatzolah, FDNY and NYPD, just before 11:30PM.
After an extensive search, it appeared that there was no one trapped in the rubble. The first floor of the building, a former convenience store, is vacant. Five residents who lived in the building's second floor were not home at the time of the collapse. The upper floor also houses a real estate office which was closed for the night.
The 20-year-old driver, Andrew Baird, of Brooklyn, got out of the 2018 BWM rental car and tried to run away on foot. He was apprehended nearby thanks to volunteers from Flatbush Shomrim who quickly canvassed the area. They were assisted by Boro Park Shomrim as well.
The driver was taken to the Lutheran Hospital with serious but non-life threatening injuries.
Baird is being held on suspicion of driving under the influence and leaving the scene of the accident. He allegedly had bloodshot eyes and smelled of alcohol.There are also reports that a passenger may have run away from the scene.
The city's Office of Emergency Management used a drone to fly overhead to determine how best to safely take down what remains of the structure and the safety of the buildings next door.
"Buildings will have to determine the stability of that occupancy before they are allowed to reoccupy," Brooklyn Borough Commander Asst. Chief Wayne Cartwright said.
Watch: #FDNY drone footage from May 7, 2019 – car into a building with partial collapse at 496 Avenue P in #Brooklyn pic.twitter.com/hQssdpWWmN

— FDNY (@FDNY) May 7, 2019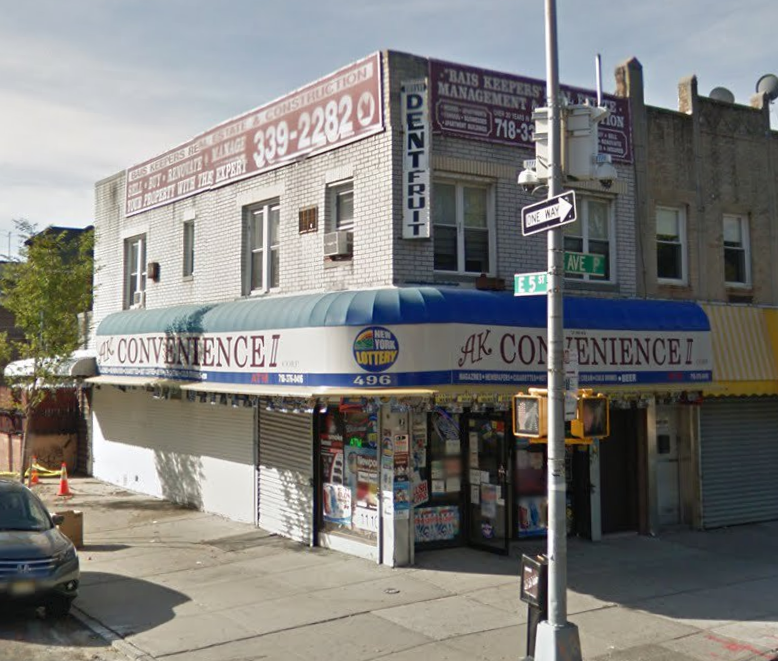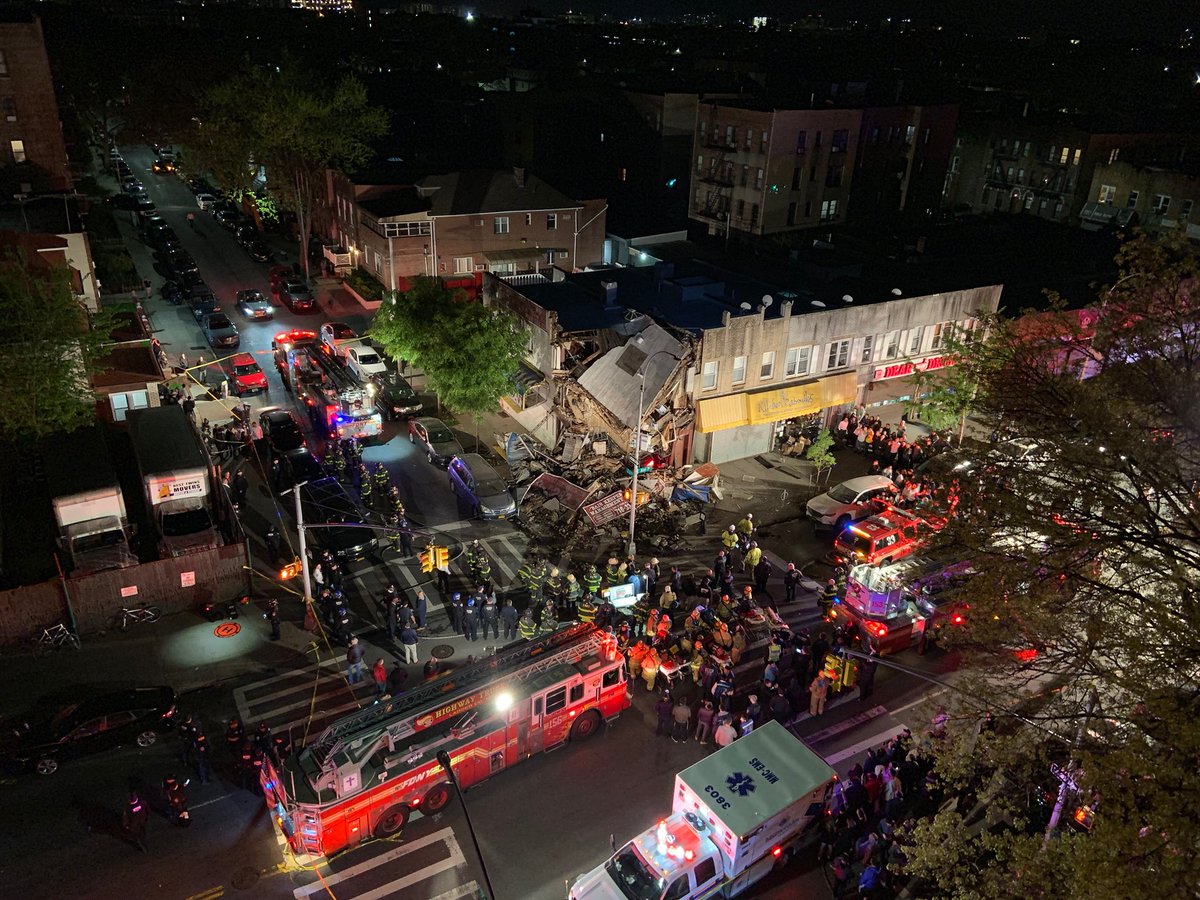 Just got this surveillance video showing the moment of impact when a speeding car took down an entire building at Ave P and E 5 in Brooklyn last night #abc7NY https://t.co/HXNpiGfpzf pic.twitter.com/sfarp7DYb7

— Derick Waller (@wallerABC7) May 7, 2019
One patient with a non-life threatening injury transported to hospital from building collapse on Ave P in Brooklyn. pic.twitter.com/MVzzU9hAgF

— FDNY (@FDNY) May 7, 2019
Brooklyn – Car slams into building on Ave P and East 5 Street; reports of people trapped. Hatzolah, FDNY, NYPD on scene pic.twitter.com/zdzXQtbpnq

— NYC Scanner (@NYScanner) May 7, 2019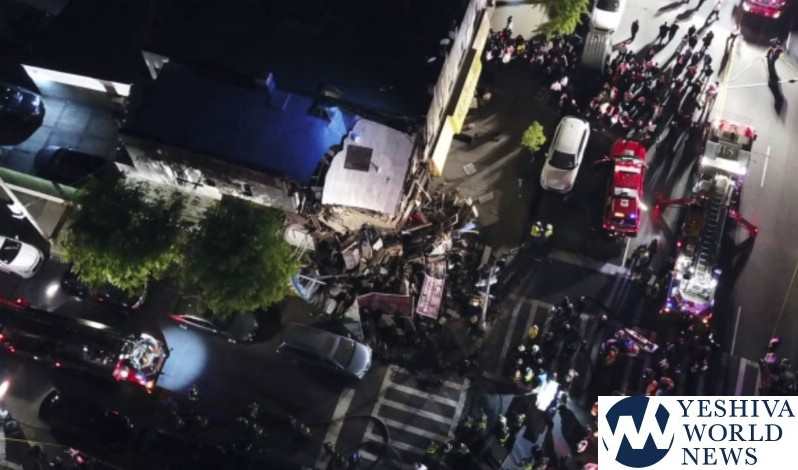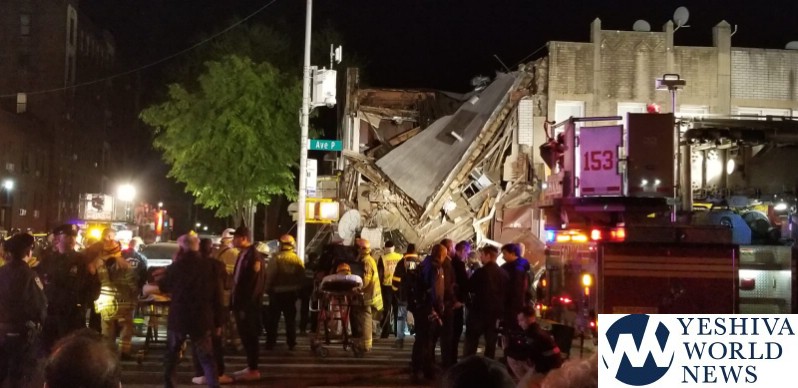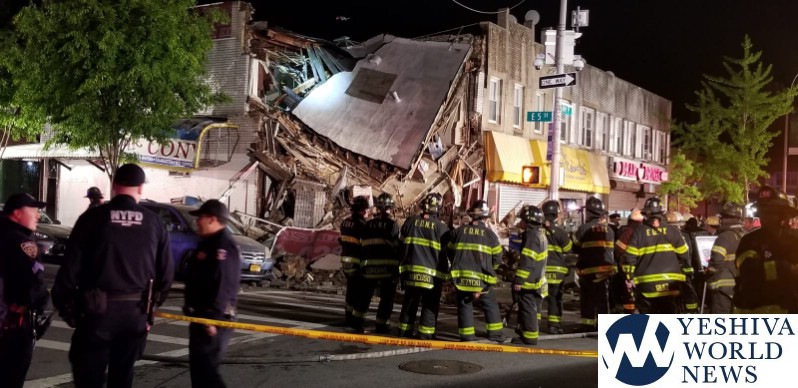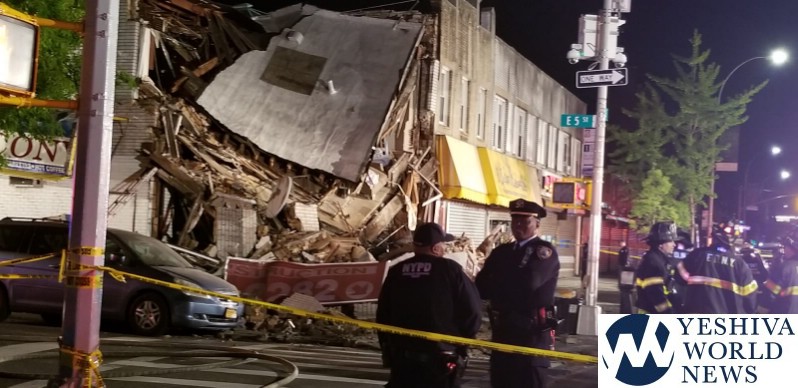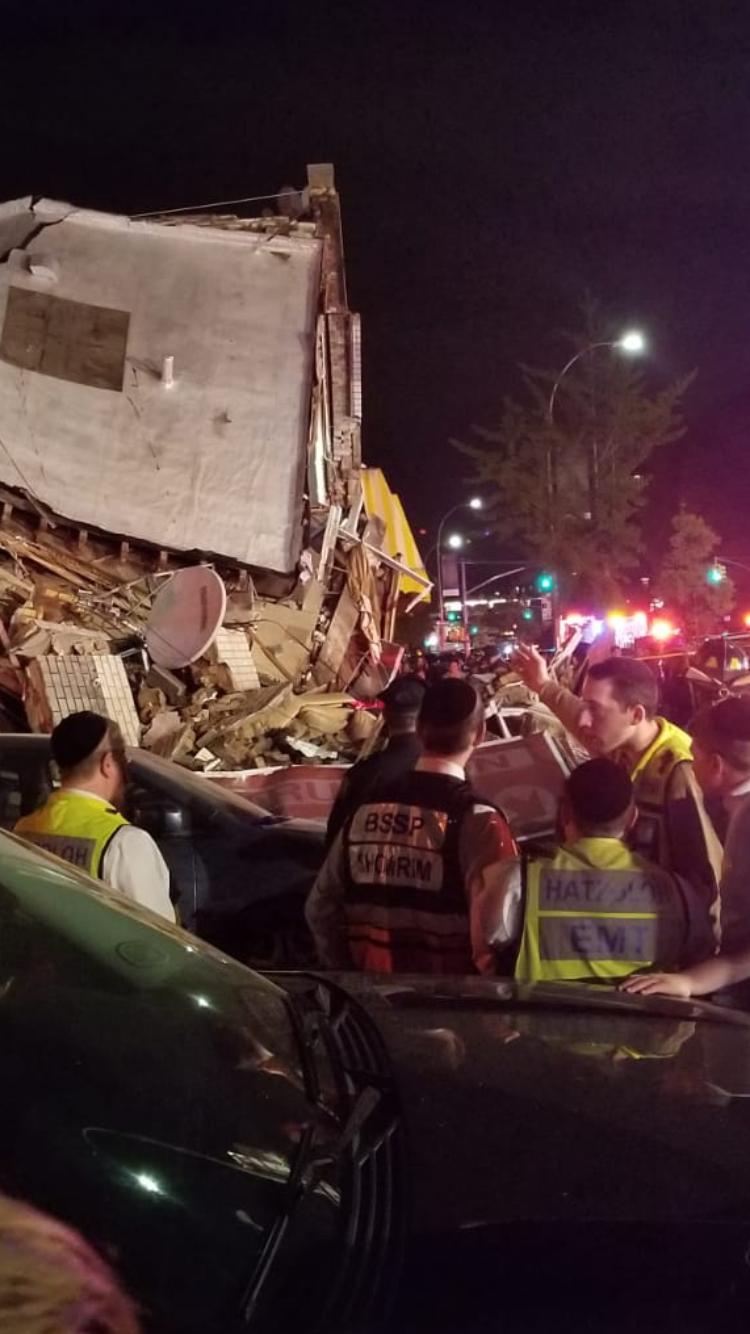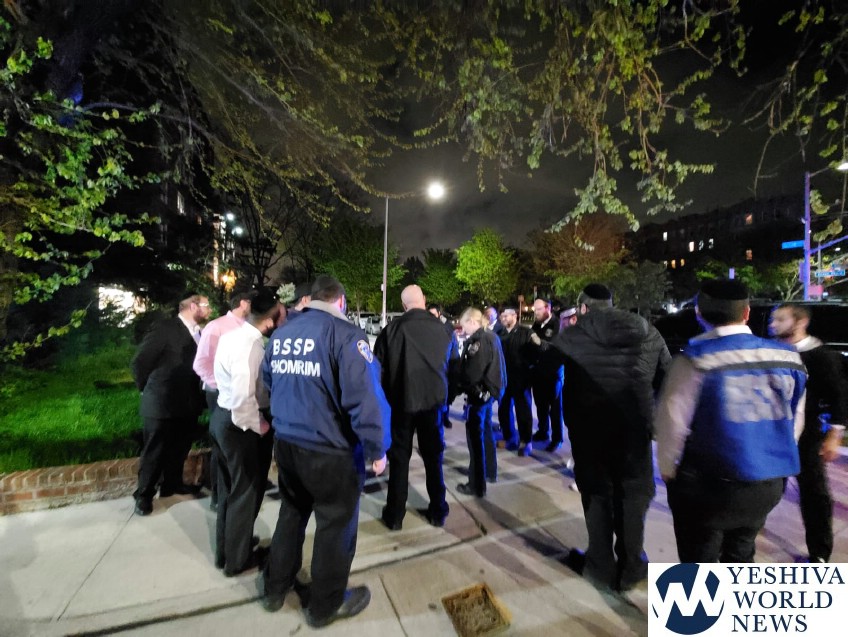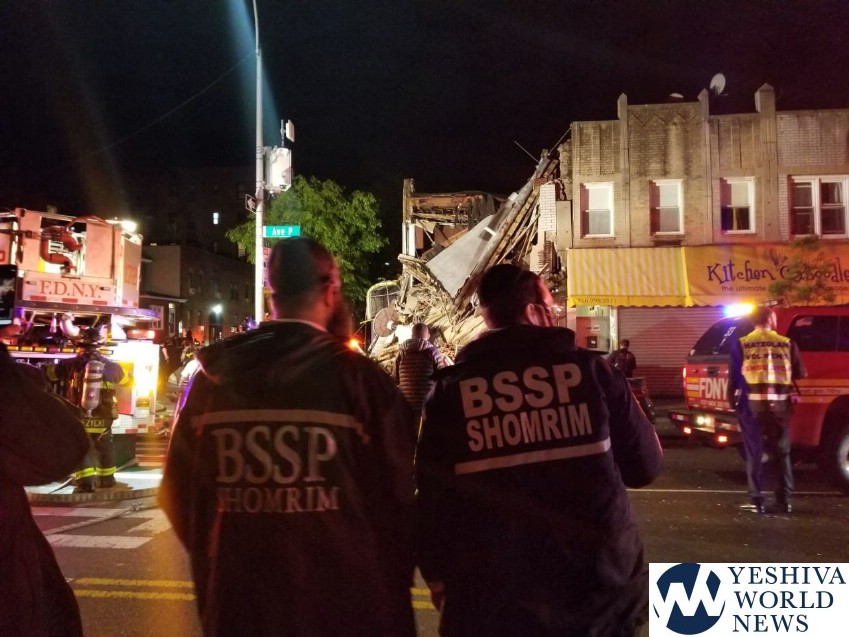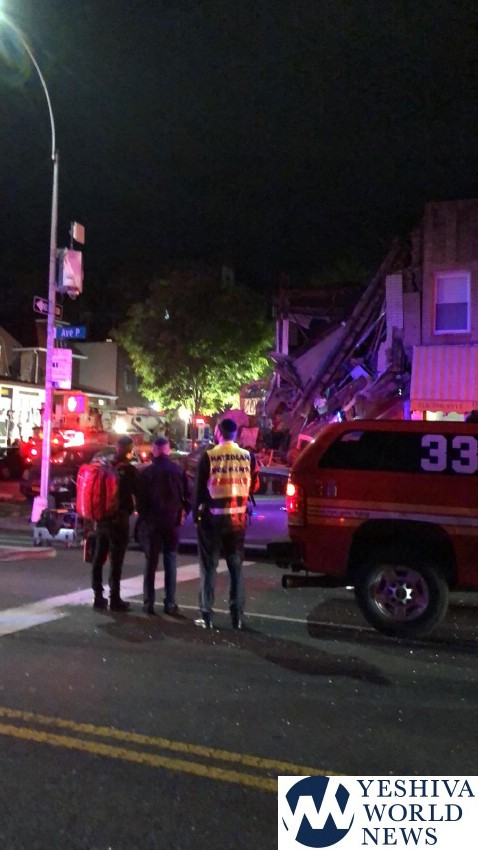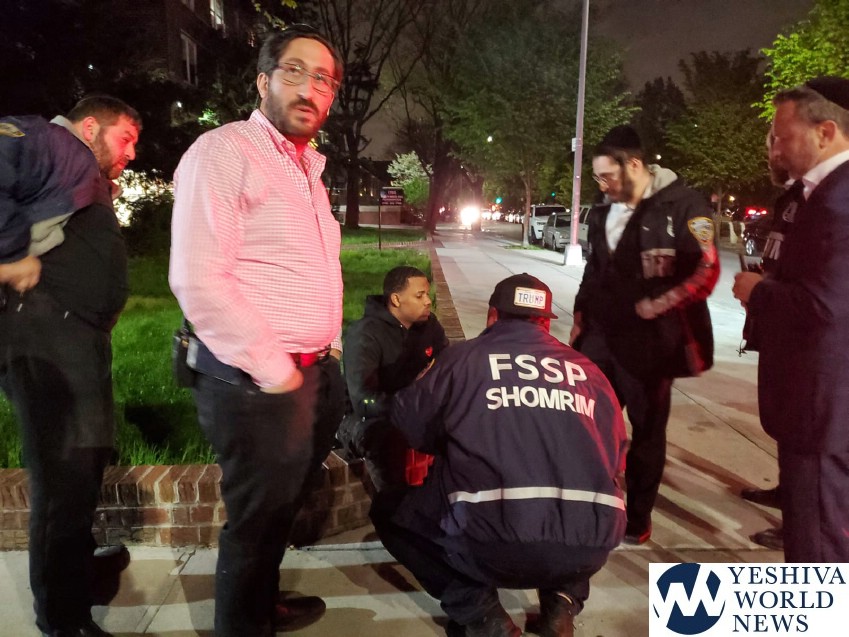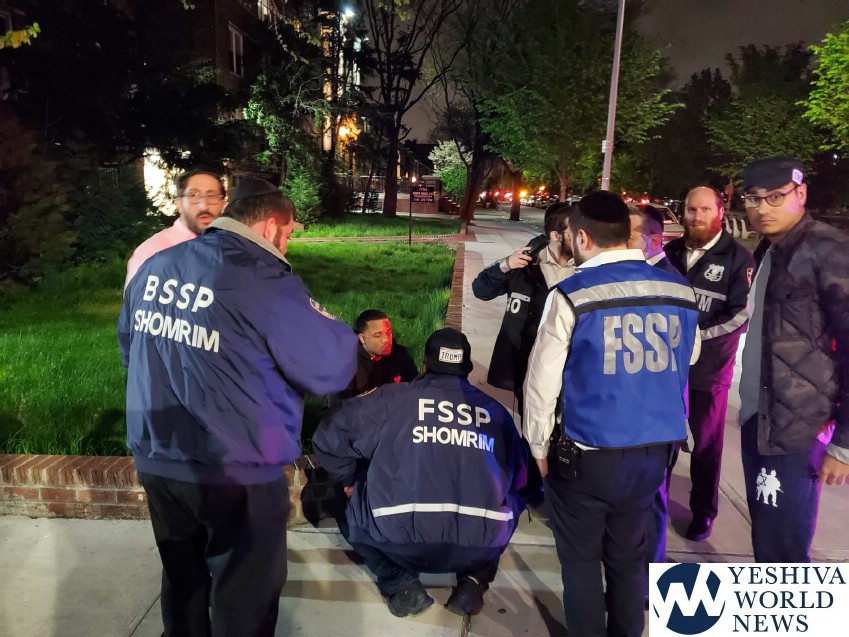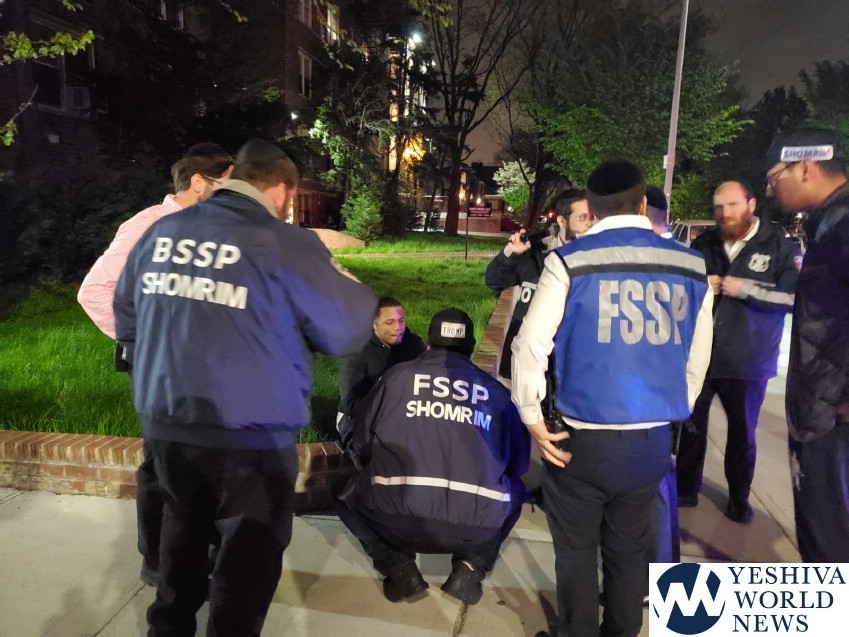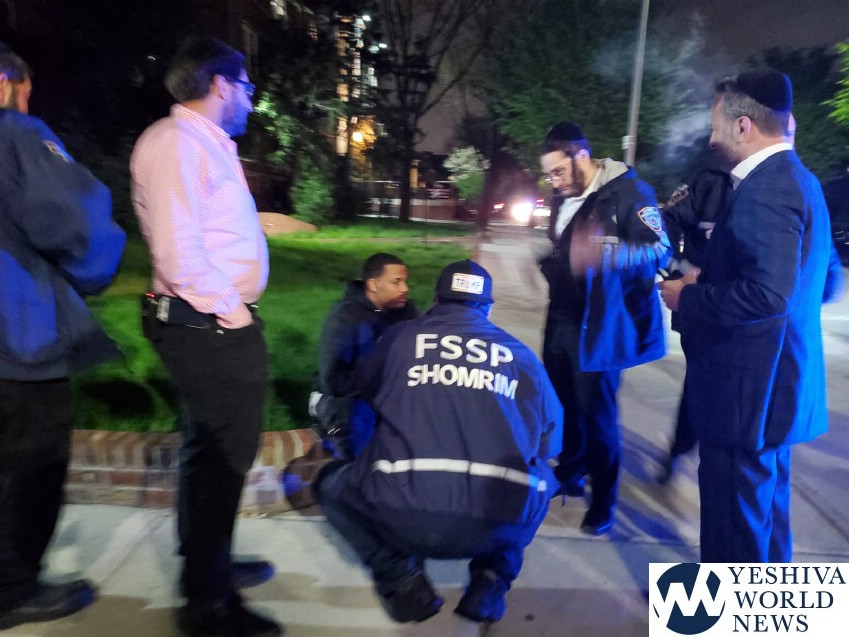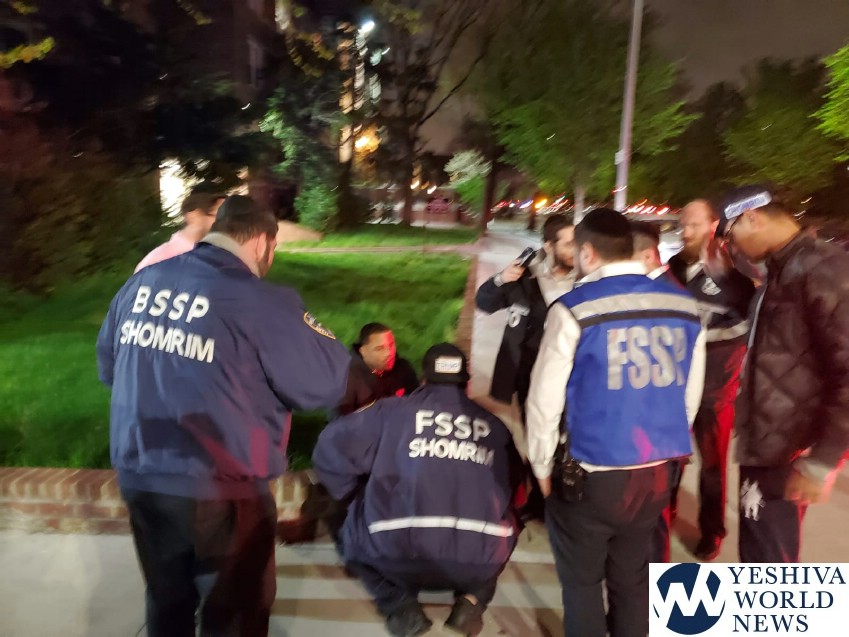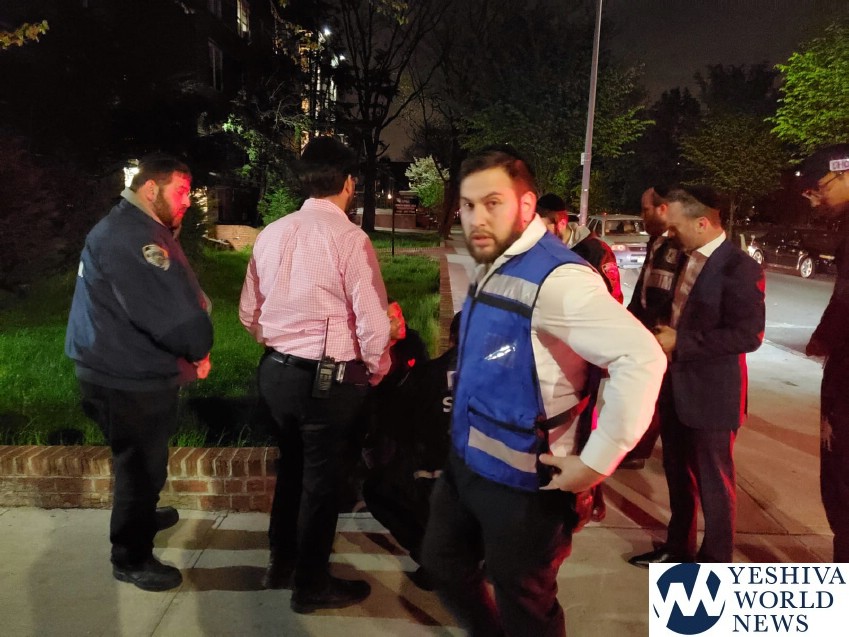 (YWN World Headquarters – NYC)