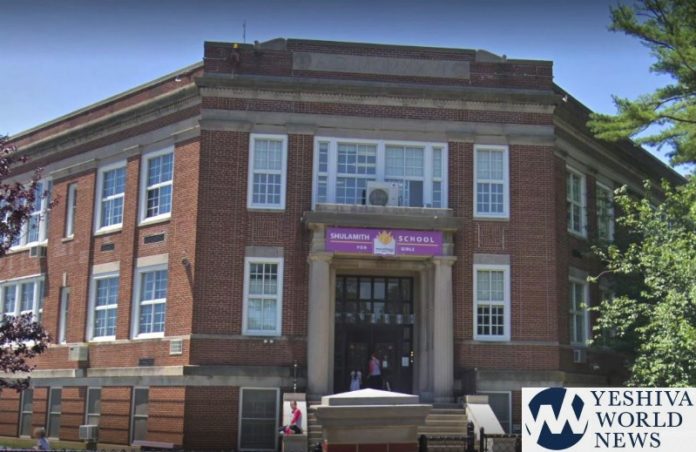 So here's a story that is the opposite of what many of those blaming the orthodox would expect. The Bnot Shulamith School for Girls in Cedarhurst has banned unvaccinated kids from both its classrooms and its extracurricular activities. But the state is not taking this lying down.
New York State Education Commissioner, Mary-Ellen Elia, overturned the school's policy back in January, and ruled that the unvaxxed girls could, in fact, attend classes. Last month, the Education Commissioner ruled that the two young ladies in question can also attend extra-curricular activities as well. This in the middle of a national measles epidemic.
This is the second time this year that the Education Commissioner has encroached upon the rights of religious schools – the first time had to do with the state mandating that religious private schools teach exact curriculums during certain times.
The Bnot Shulamith School is now suing New York State and requesting that a federal judge overturn the Education Commissioner's orders. In the filing, the school described the Education Commissioner's orders as "illegal, void, and unenforceable," and stated that the Commissioner was violating the school's First Amendment rights. The lawsuit was filed by Philip Kalban, the school's lawyer.
Numerous religious leaders have issued halachic rulings that there is, in fact, a religious Jewish obligation to vaccinate. Recently, these rulings were printed in a booklet by Dr. Rich Roberts.
Thus far, a federal judge has granted a temporary ruling allowing the school to ban the children.
Commissioner Elia, had previously served for ten years in the Hillsborough County Public Schools in Tampa, Florida as the superintendent. She was reportedly fired by the local school board after a number of situations developed wherein the school board no longer had faith in her abilities to lead. Originally from New York state, she accepted the position back here as the Education Commissioner.
In the meantime, the national measles epidemic has almost reached the 1000 mark.
(YWN World Headquarters – NYC)