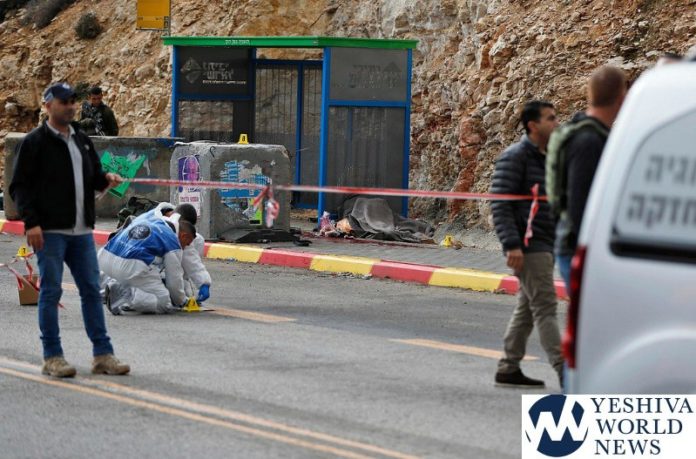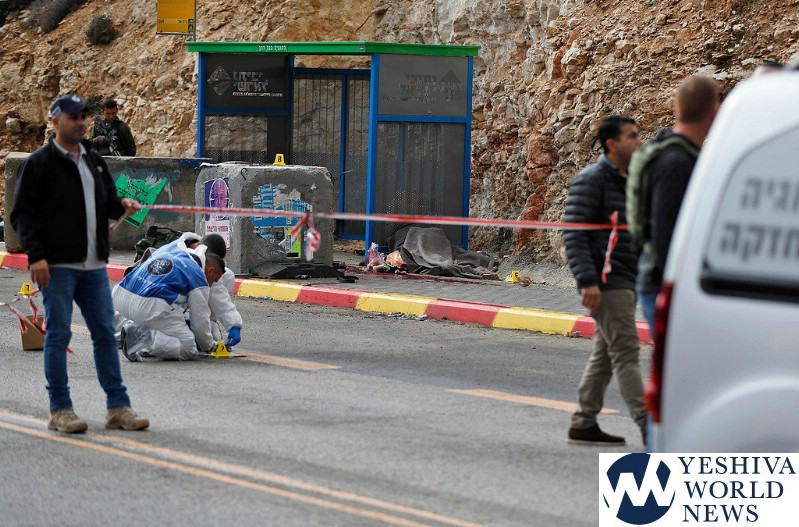 In just a few hours two Police officers were stabbed in Jerusalem, two IDF soldiers were murdered at Givat Assaf, and now, there was an attempted car ramming attack.
The attack occured at El Birah, just outside of Ramallah.
A Palestinian terrorist was shot dead by the IDF as attempted to ram his car into Israelis.
An IDF soldier was lightly wounded. The driver was shot dead by forces on the scene.
Additionally, the IDF is investigating an incident near the Kochav Yaakov Junction. Initial reports stated it was a possible attempted ramming attack, but the army later said it was a car accident.
Hundreds of soldiers are currently swarming across Palestinian areas, as they search for the terrorist from Givat Assaf.
Meanwhile, Prime Minister and Defense Minister Benjamin Netanyahu held meetings at the Defense Ministry in Tel Aviv, at the changeover ceremony for the IDF Deputy Chief-of-Staff, and made the following remarks:
"Last night we settled accounts with the murderers from the terrorist attacks in the Barkan Industrial Zone and Ofra and today we suffered a harsh attack in which two soldiers were killed. We will settle accounts with whoever did this.
Our guiding principle is that whoever attacks us and whoever tries to attack us – will pay with his life. Our enemies know this and we will find them."
TERROR CONTINUES: Two IDF Soldiers Killed Near Givat Assaf [UPDATED WITH NAMES]
CAUGHT ON CAMERA: 2 Police Officers Wounded in Stabbing Attack in Jerusalem's Old City
HEARTBREAKING: Levaya of Baby Born After Mother Shot in Terror Attack; Named Amiad Yisrael [FULL VIDEO & PHOTOS]
IDF Kills 1, Captures 4 Terrorists Connected to Ofra Attack; Hamas Claims Responsibility [UPDATED]
ELIMINATED: Terrorist Who Killed Two Israelis at Barkan Shot Dead By IDF, Ending 2 Month Manhunt
(YWN Israel Desk – Jerusalem)