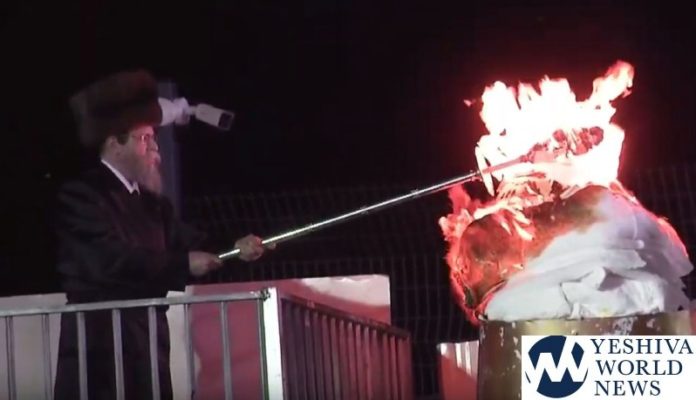 Hundreds of thousands of Jews are participating in the annual celebration of Lag Ba'Omer in Meron.
Police in the quiet town situated just one mountain away from the mystical city of Tzfas are expecting half a million Jews to arrive, traveling in busses, private cars, and some even on foot.
United Hatzolah has around 500 hundred volunteers in Meron – support their life-saving work! by clicking here!
***NOTE: YWN is posting pictures and videos of the Lag B'omer festivities in Meron and around the globe in live time on our WhatsApp status. Click this link – or send a message to 1-888-4-YW-NEWS (888-499-6397) – to see our status posts***
UPDATE 12:45PM ET: The Toldos Aharon Rebbe is about to light the Medurah, joined by tens of thousands.
UPDATE 11:45AM ET: Thousands have gathered for the Hadlaka of the Toldos Avrohom Yitzchok Rebbe. This will be followed by the final Medurah, lit by the Toldos Aharon Rebbe, attended by tens of thousands.
Below is a photos of the Toldos Aharon Rebbe arriving in Meron.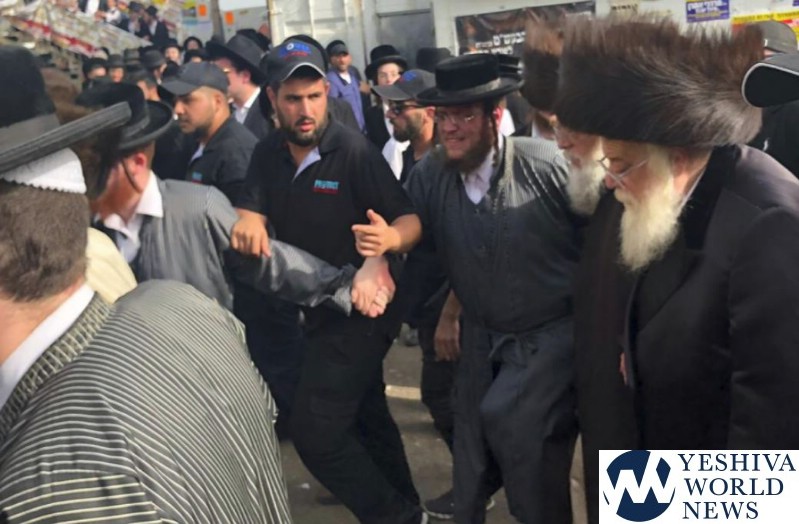 UPDATE 11:00AM: YWN has just posted a story about many out of control fires in Israel.
[Massive Fires Rage Across Israel, Major Roads Closed, Homes Evacuated, Sifrei Torah Rescued [VIDEOS & PHOTOS]
[DANGEROUS WEATHER: Sharav Heatwave In Israel And It's Only Getting Hotter]
UPDATE THURSDAY 3:30AM ET: Multiple people were in serious condition after a car crash heading back from Meron.
UPDATE – THURSDAY 1:00 AM ET: Some 410 people have been treated by United Hatzalah EMS personnel (EMTs, paramedics, and doctors,) at the festivities.
Most of the injuries were falls from heights, light abrasions, contusions, scorpion stings, people suffering from smoke inhalation, shortness of breath due to the weather, light and moderate burns, and other cases. In addition, numerous people fainted due to the congestion at Meron and the extreme heat of the night. The injured or ill people were treated by EMS crews spread throughout Meron and then brought to one of the two medical clinics set up at the site and operated by United Hatzalah volunteers.
[Measles Scare at Meron Medical Clinic Declared 'FAKE NEWS']
President and Founder of  United Hatzalah Eli Beer said: "Hundreds of United Hatzalah volunteers from all over Israel gathered to Meron to help provide medical services to the tens of thousands of people who have arrived to celebrate the holiday. Our national dispatch center has been bolstered with extra dispatchers in order to provide a faster response to the many medical emergencies that occur on Lag Ba'Omer in Meron and across the country. Our volunteers have been placed on high alert for the next 24 hours."
United Hatzolah has around 500 hundred volunteers in Meron – support their life-saving work! by clicking here!
הרבבות זזים מצד לצד pic.twitter.com/pPPzeeZN9i

— משה ויסברג (@moshe_nayes) May 22, 2019
לכבוד התנא pic.twitter.com/9jFgvHEIVU

— משה ויסברג (@moshe_nayes) May 22, 2019
[Lag B'Omer Transportation Mayhem Begins – No Train Tickets Available to Meron]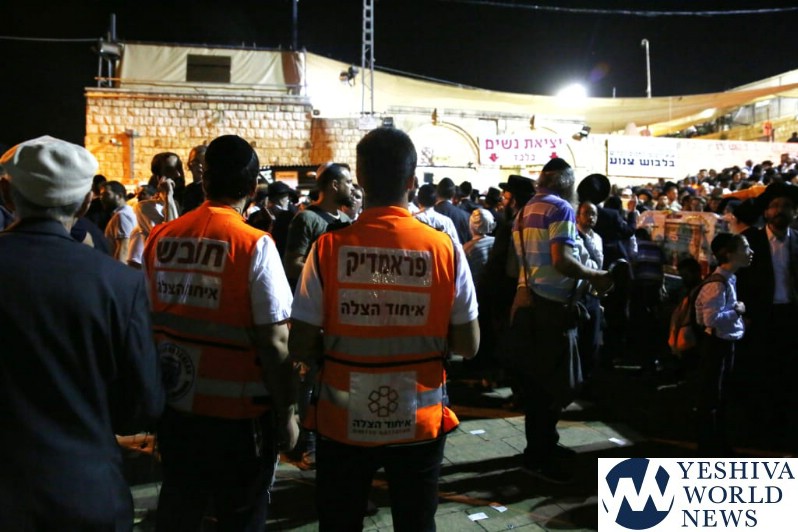 12:00PM ET: The Boyaner Rebbe who lights the main bonfire has arrived in Meron. They will Daven Mincha and Maariv now. Tens of thousands have already gathered at the site.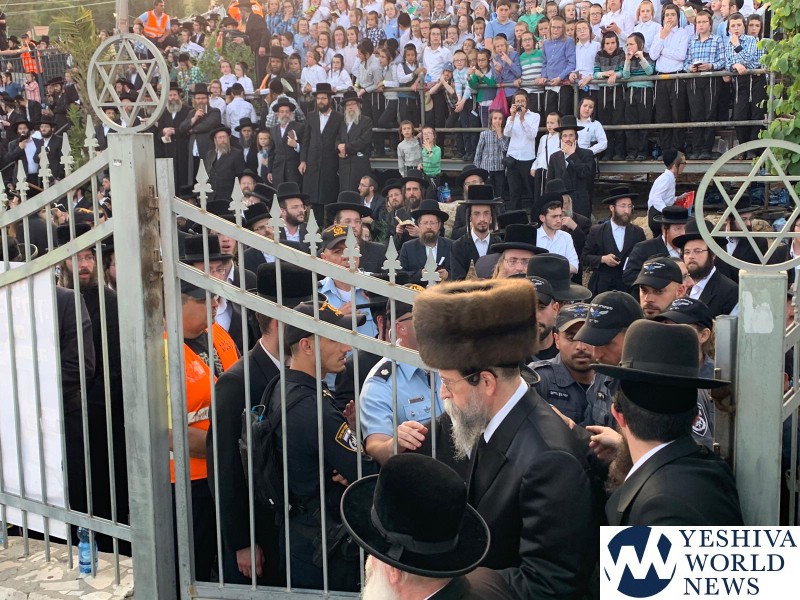 The official beginning of Lag B'Omer in Meron is marked with the lighting of the main bonfire by the Boyaner Rebbe Shlita, on Wednesday night at 8:30PM. This lasts officially until 11:30PM.
The last bonfire lit, officially ending Lag B'Omer festivities in Meron, is done by the Toldos Aharon Rebbe Shlita, on Thursday evening at 7:00PM, with festivities continuing until 10:30PM.
Some of the other lighting times appearing in the schedules below, which include bonfires and tischen include:
Beginning Wednesday night
• Rav Refael Abuchatzera – 9:00PM to 11:30PM
• Zvill – 12:30AM to 2:30AM
• Karlin – 1:00AM to 4:30AM
• Rav Eliyahu (Yeshivat Bnei Akiva) 3:30AM to 5:30AM
• Rav Biderman – 4:00AM to 5:30AM
• Breslov – 6:30AM to 8:30AM
• Satmar – 12:30PM to 2:30PM
• Moditz – 4:30PM to 6:30PM
• Laluv – 5:15PM to 7:15PM
• Toldos Avraham -6:00PM to 8:30PM
• Toldos Aharon – 7:00PM to 10:30PM
The attached schedules provide location information for the above, as well as the option of looking up lighting times according to location rather than time.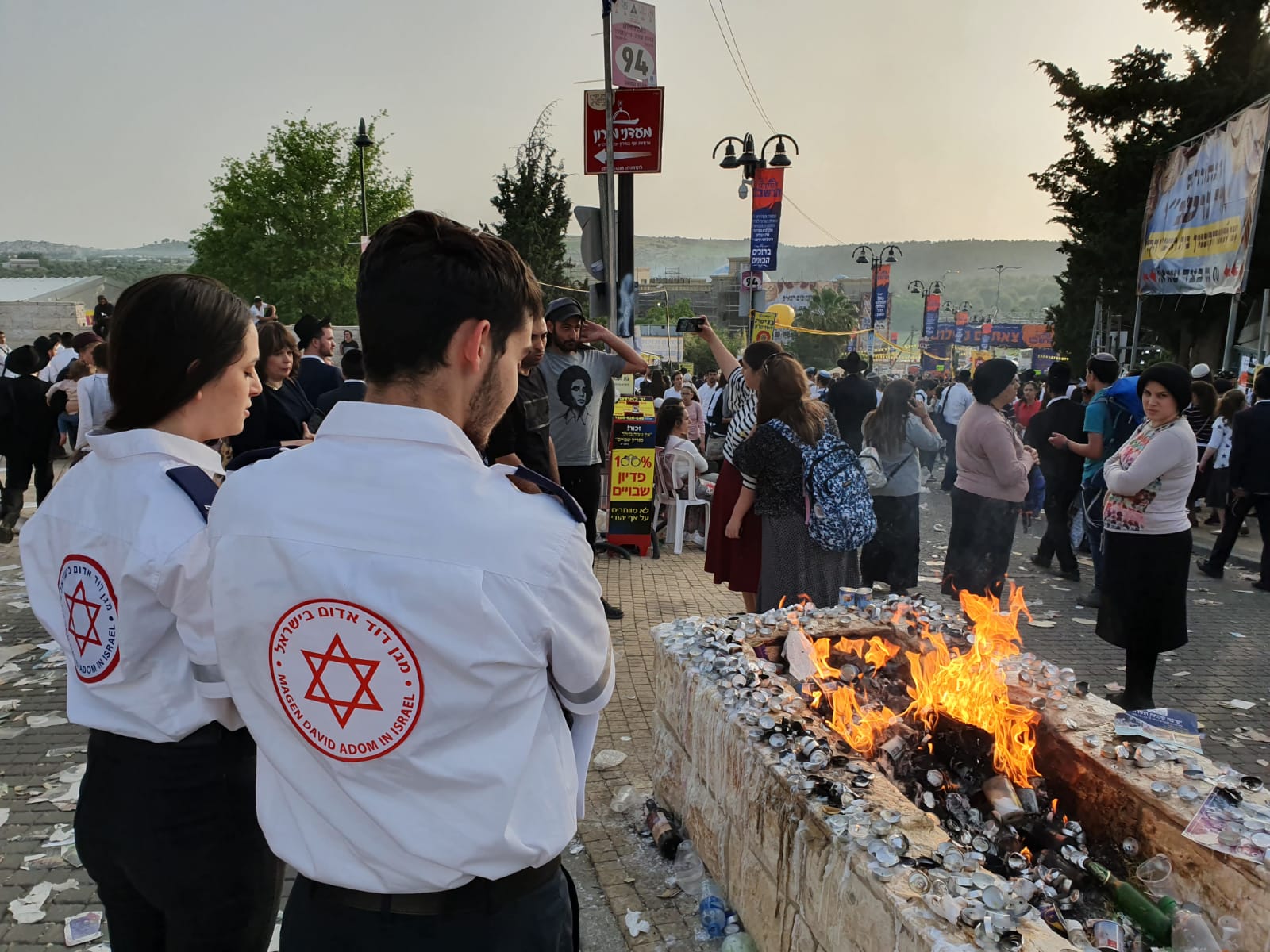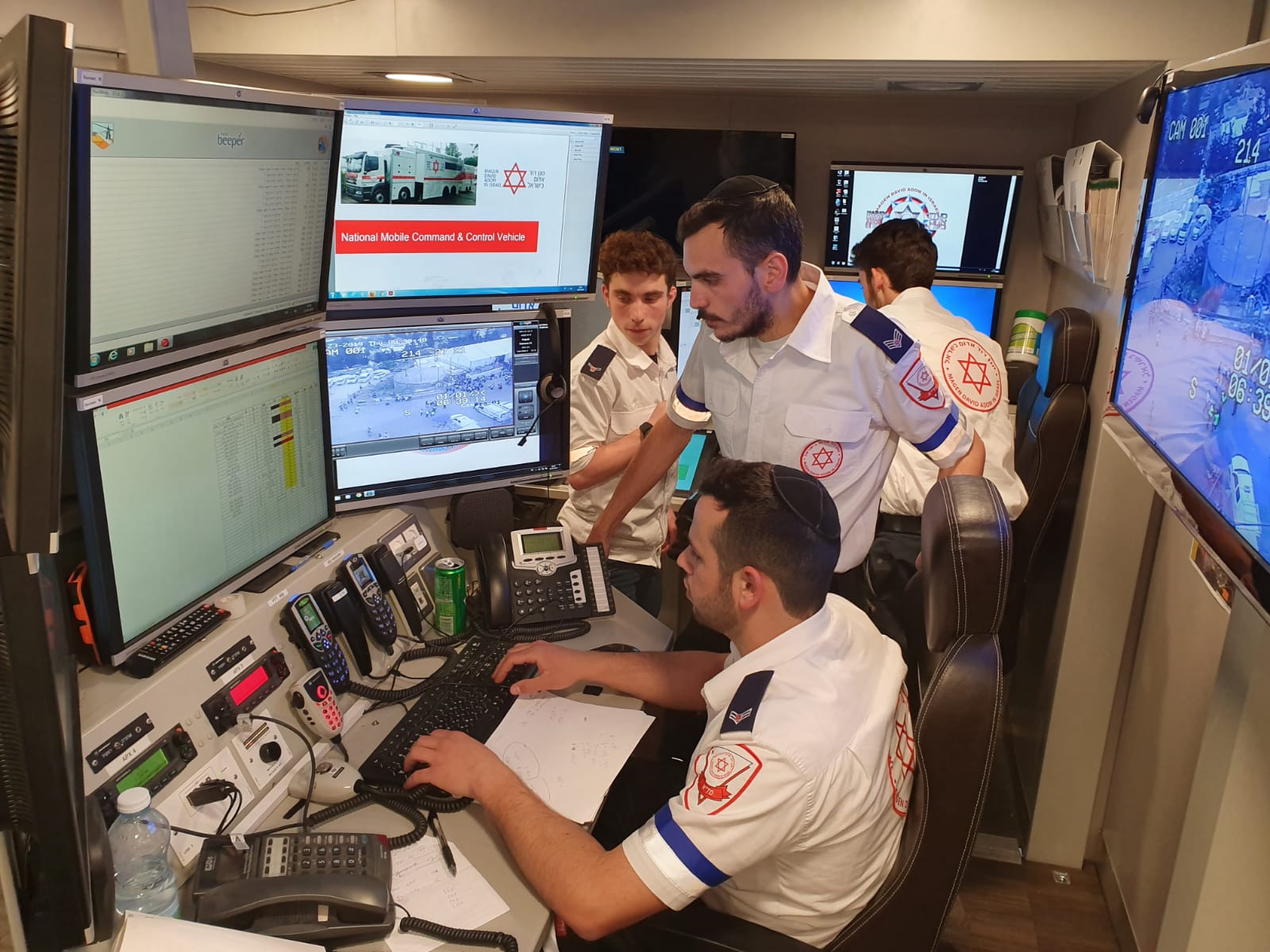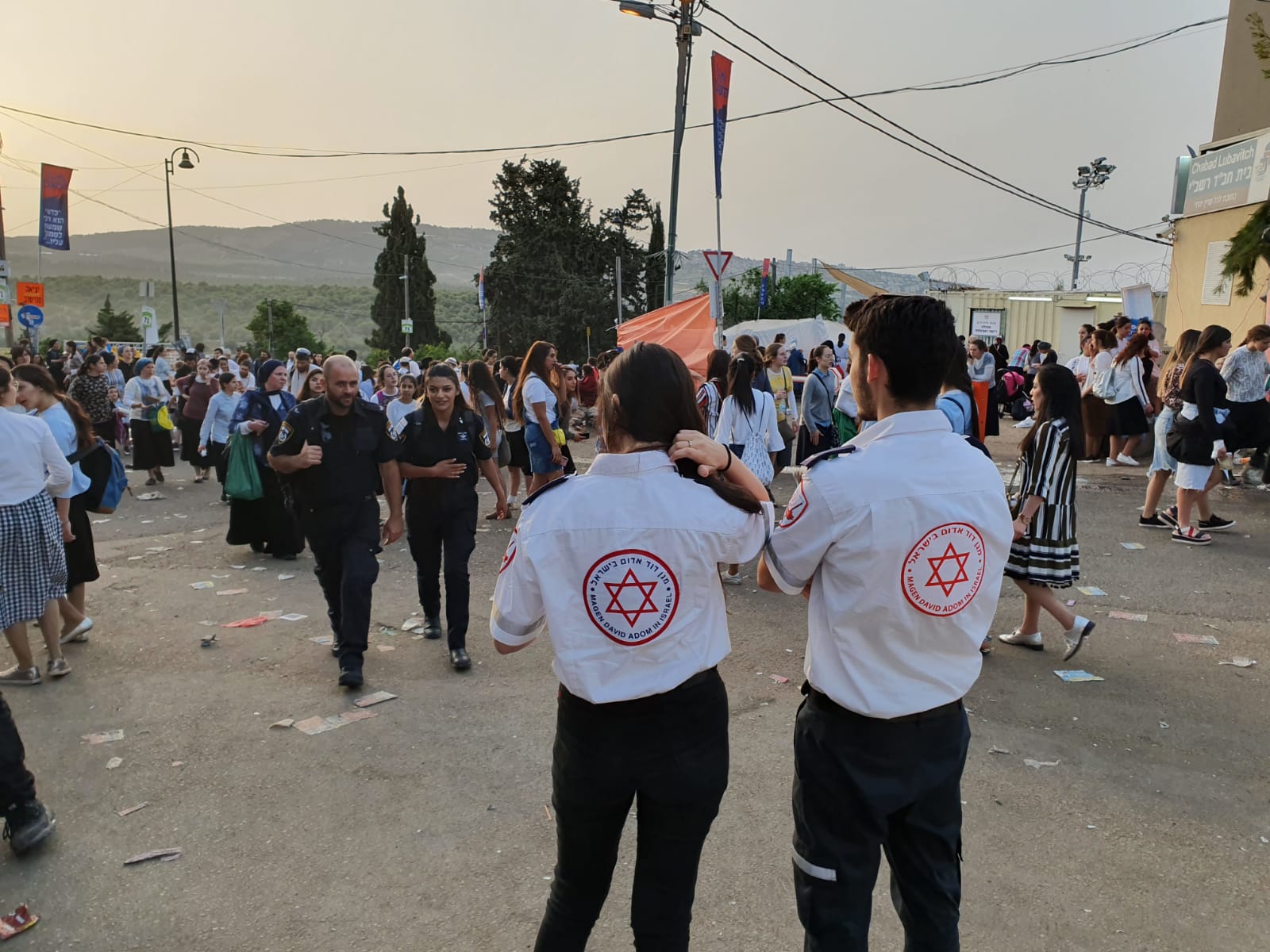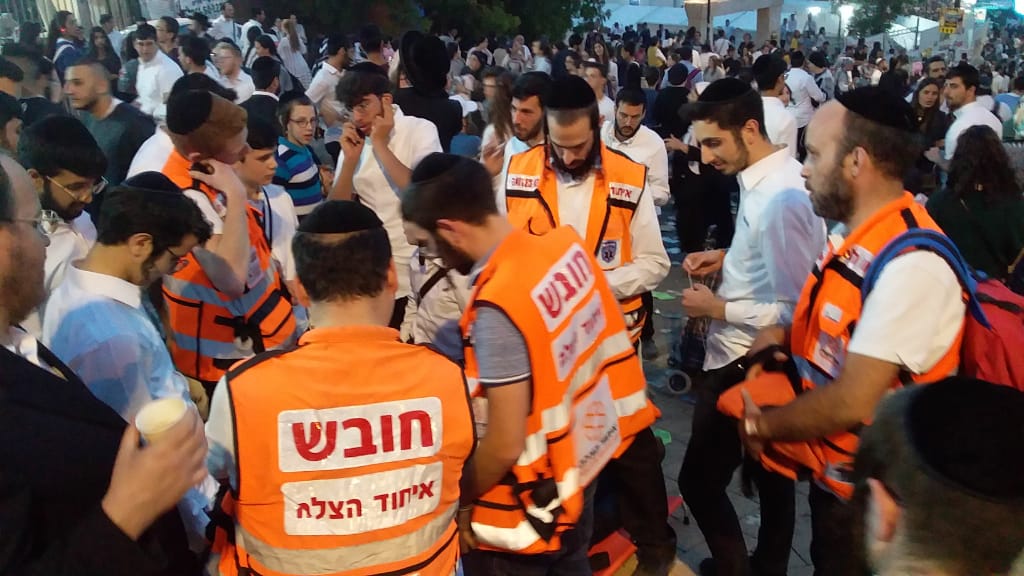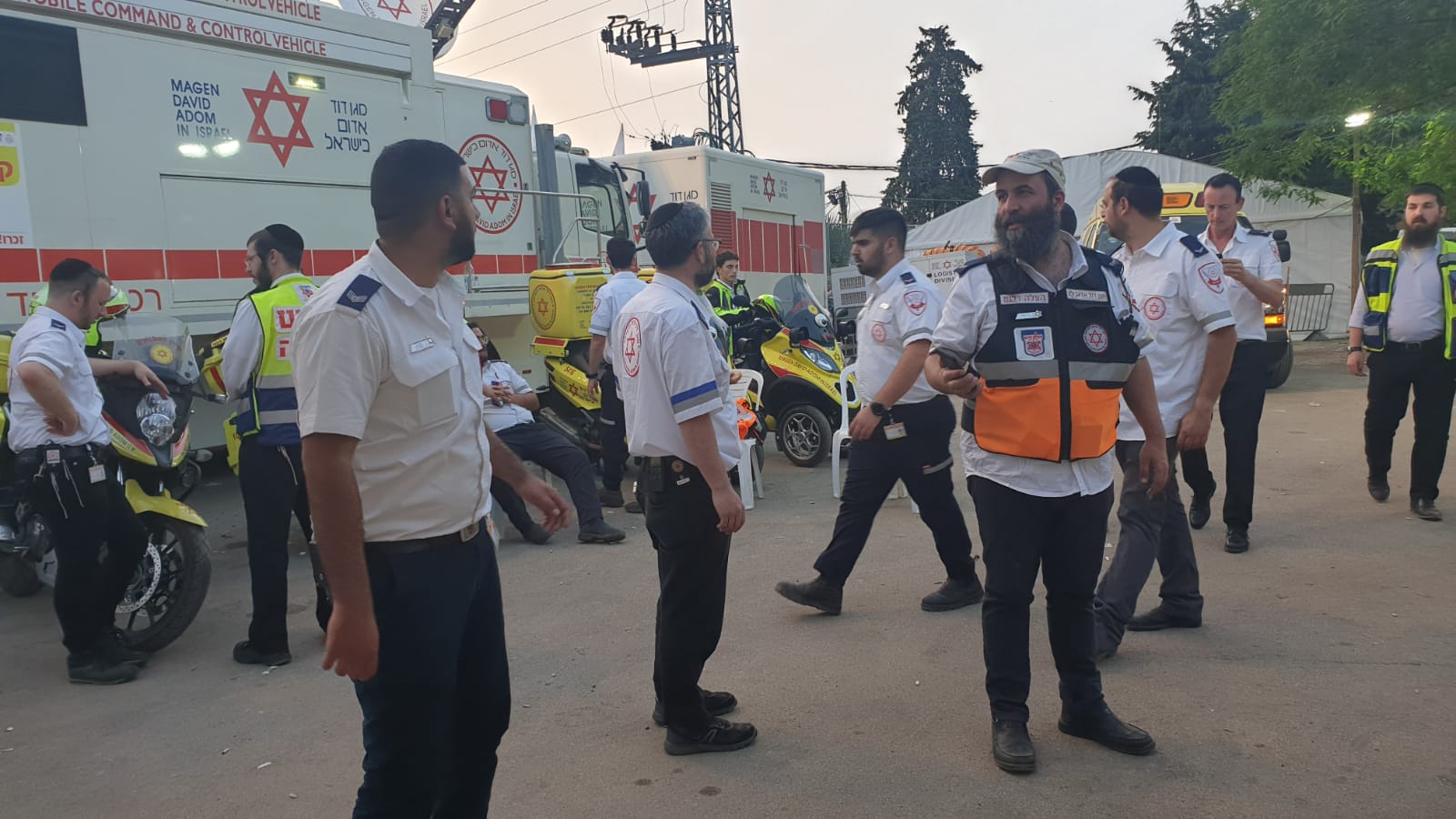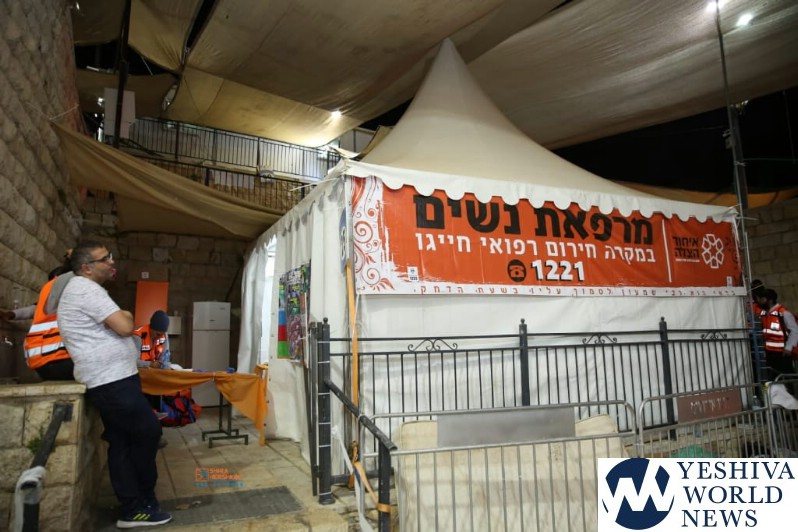 [PHOTOS: United Hatzalah Holds A Final Preparedness Exercise In Meron Ahead Of Lag B'Omer]
(YWN Israel Desk – Jerusalem)