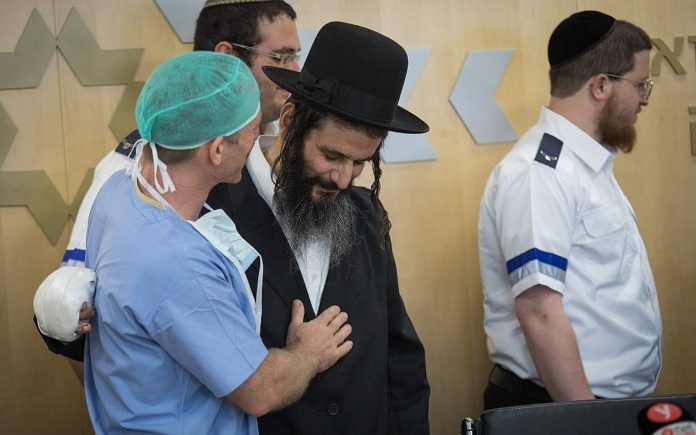 B'chasdei Hashem, terror victim Gavriel Lavi, 47, who was seriously injured in a terrorist attack, has been released from Jerusalem's Shaare Zedek Hospital.
Lavi, an avreich affiliated with the Breslov Shuvu Banim community, was seriously injured in a terror attack near Shar Shechem on Friday, May 31 as he was walking to the Kosel to daven.
"I understand that I was hanging between life and death. In the merit of the pidyon my friends did on my behalf in yeshiva, my situation changed around for the good. I will continue walking via Shar Shechem and I will not be afraid" he exclaimed.
A second victim, a 16-year-old Yeshiva Bochur, was wounded in the attack and has since been released from the hospital as well.
The 19-year-old Palestinian terrorist was thankfully shot and killed by police at the scene.
גבריאל לביא, בן ה-47 שנפצע בפיגוע הדקירה בשער שכם לפני שבועיים, משתחרר מבית החולים שערי צדק: "הבנתי שהייתי בין חיים למוות. בזכות הפדיון שעשו לי החברים בישיבה כל המצב התהפך לטובה. נמשיך ללכת דרך שער שכם ולא נפחד"@AkivaWeisz pic.twitter.com/ocNmhwtd3J

— כאן חדשות (@kann_news) June 12, 2019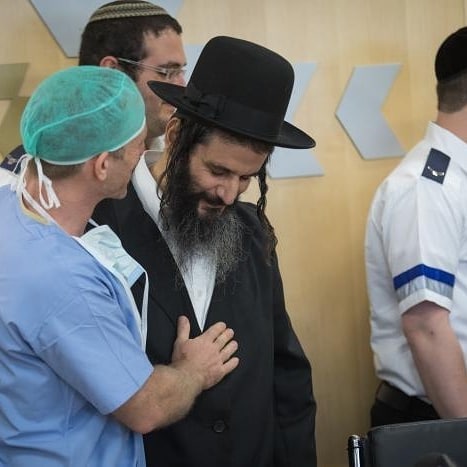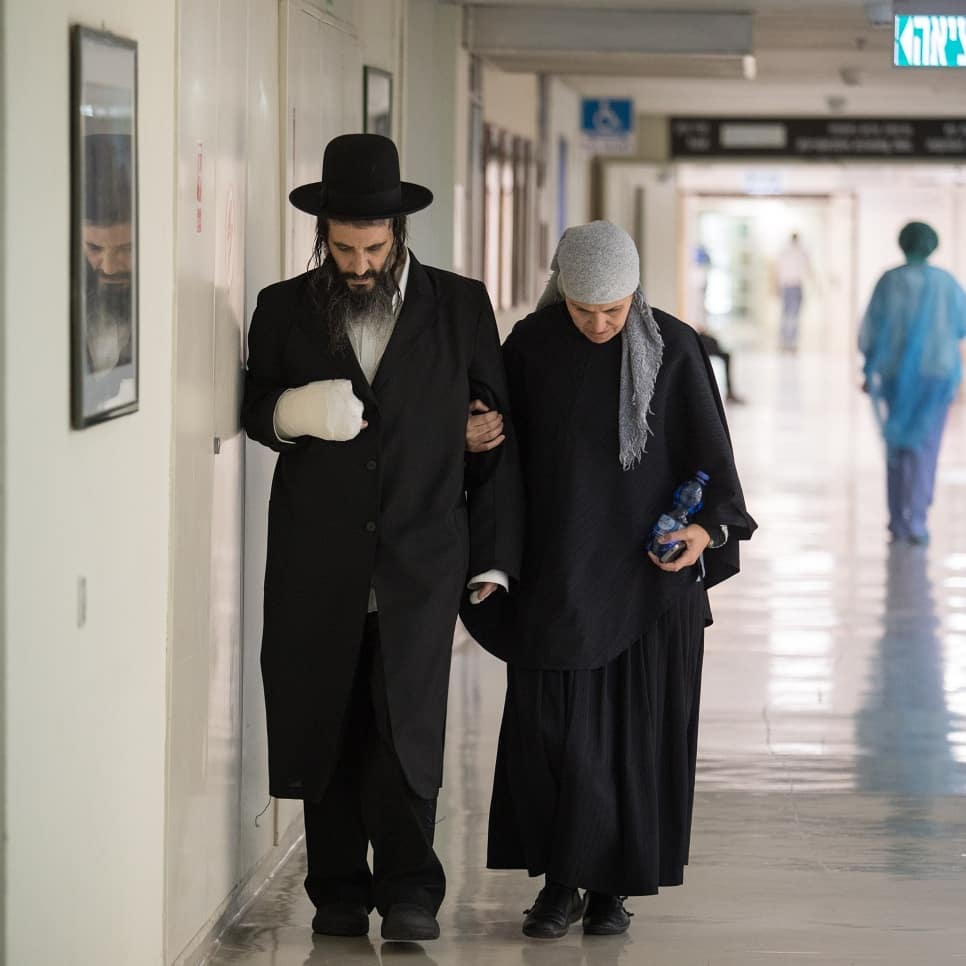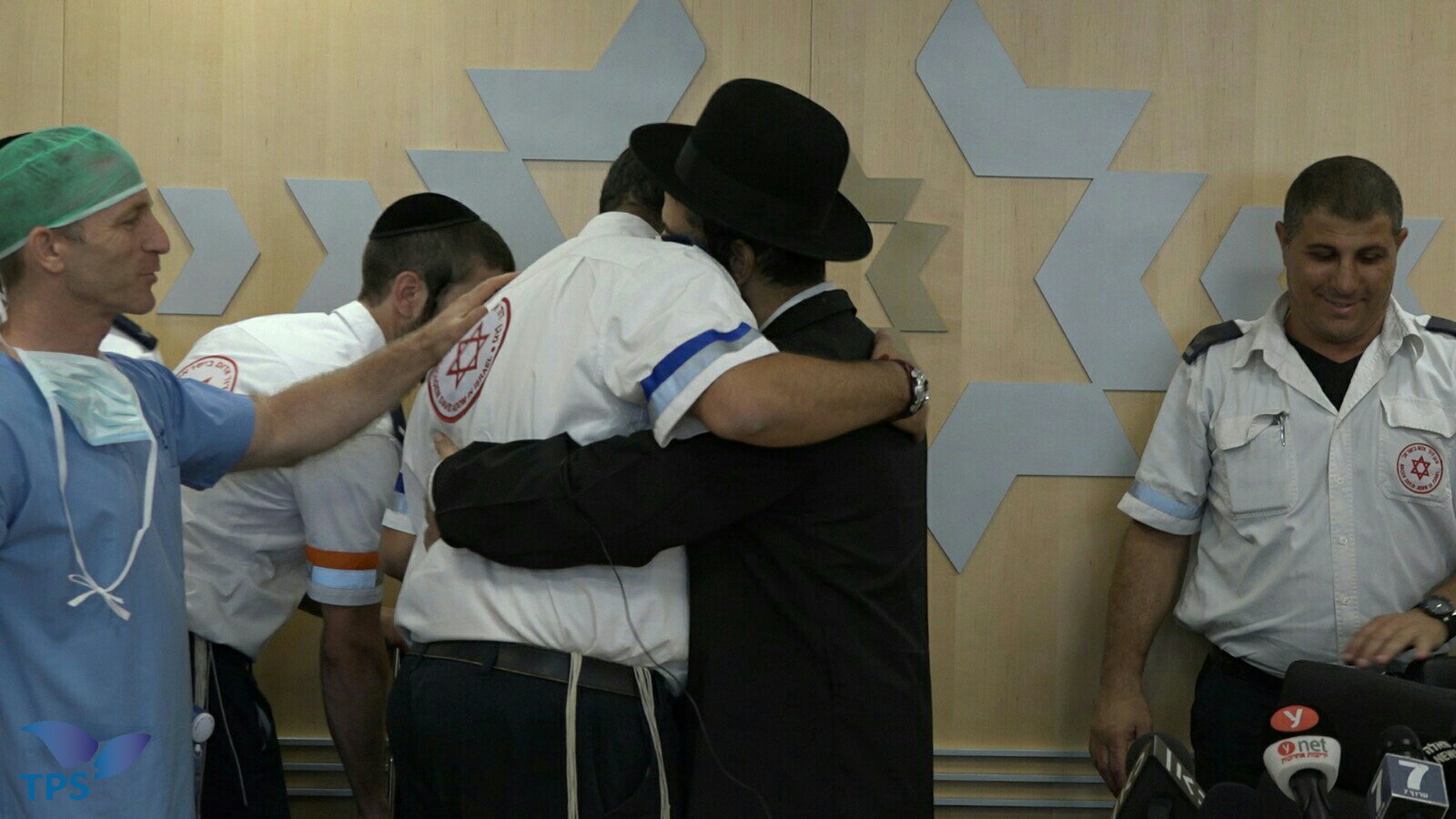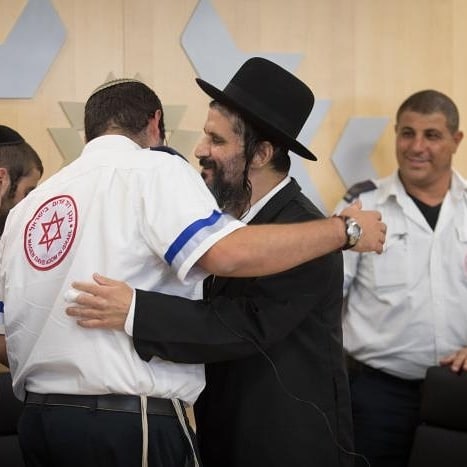 (YWN Israel Desk – Jerusalem)