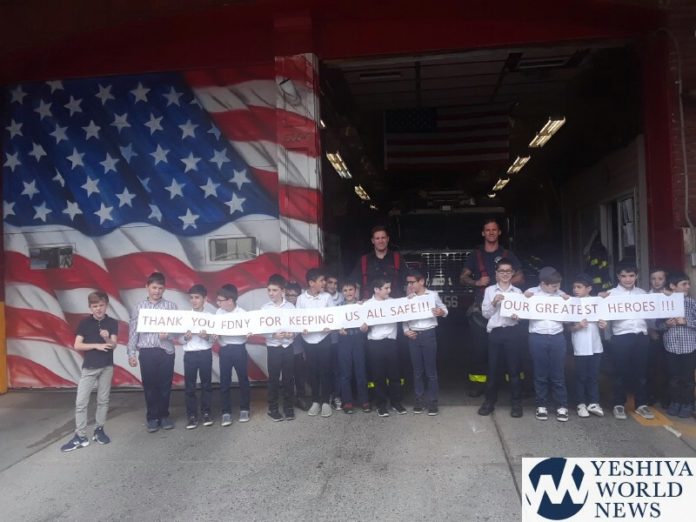 The 3rd grade class at Yeshiva Ateret Torah (boys) made a Kiddush Hashem on Wednesday.
Their Rebbe, Rabbi Moshe Ozeri, took the entire class to see the three burned homes that were torched in an arson fire. The boys were shown the miracles of Hashem, that no one was killed and only minor injuries were sustained in the blaze.
The class then went to the FDNY station on East 14th Street between Avenue P and Kings Highway, where the class delivered a cake to the firefighters and told them thank you for their heroism in this blaze and other incidents in the area.
Twelve people were taken to the hospital in the Thursday night inferno, many of them rescued from the burning homes by the FDNY on ladders through windows. The FDNY was on the scene in under five minutes after receiving the first call.
[READ WHAT REALLY HAPPENED! Hasidic Man Rushes To Overturned Vehicle As Dozens Of Vehicles Just Pass By]
[KIDDUSH HASHEM: Hasidic Man And Muslim Woman Rush To Aid Elderly Asian Man On Brooklyn Street]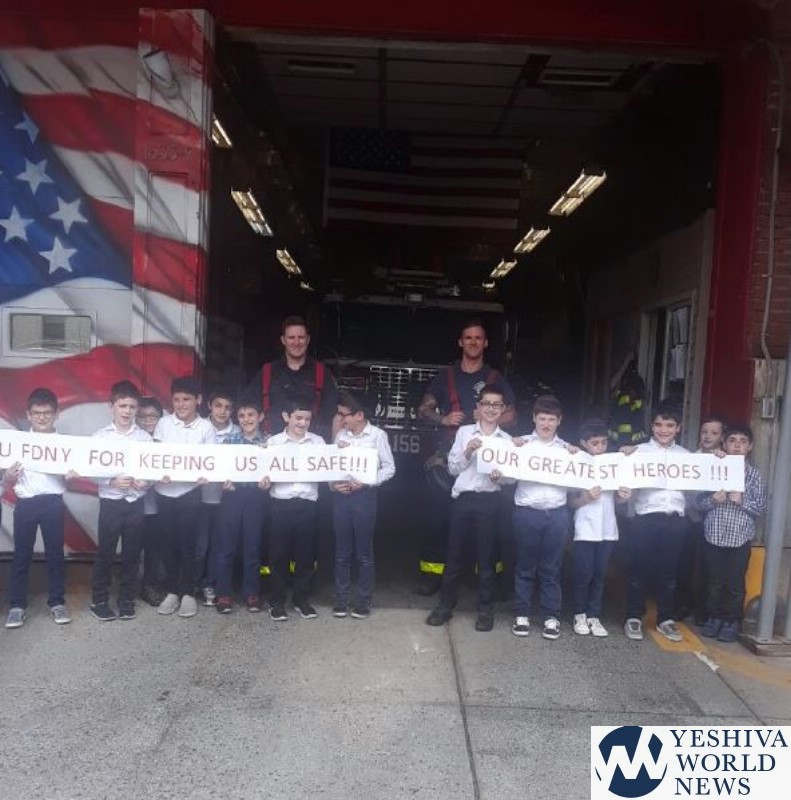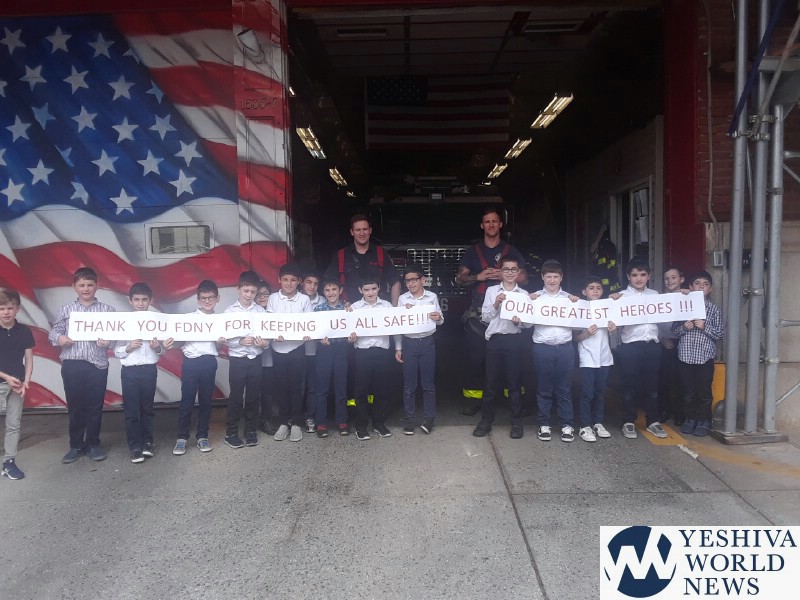 (YWN World Headquarters – NYC)